Do you travel every year with your friends looking for new experiences? An extensive route through Nicaragua, Costa Rica and Panama will be better than any previous adventure. I recommend the 21 dream days I lived in these three countries. Write down this itinerary. I promise it will also be the most exciting trip you can remember.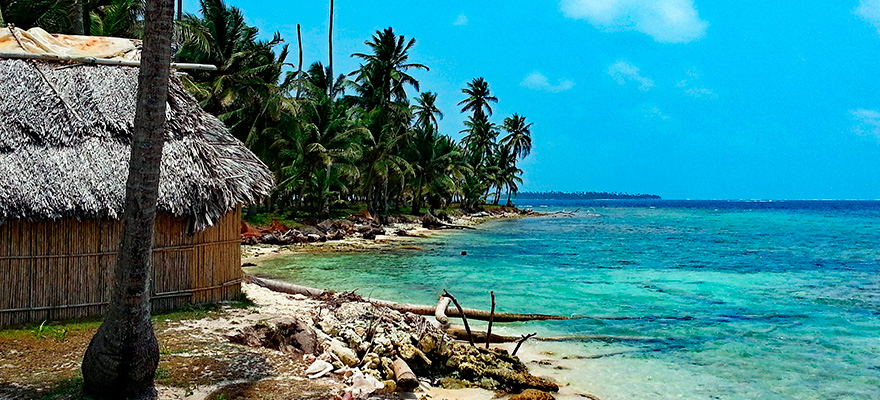 First stop: Nicaragua
You will land in Managua, the starting point of your trip. I summarize the visits that I organised each day.
– Day 1. I paid a visit to the human footprints of Acahualinca (from between 232 and 8 BC), the Cathedral of Santiago and Puerto Salvador Allende. In the afternoon, I visited the Cerro Negro volcano (León).
– Day 2. I contemplated the colonial architecture of the Leon churches. Then, I headed to the Juan Venado Nature Reserve. I slept in a rented cabin in Las Peñitas, next to the beach.
– Days 3 and 4. Did you know that the main attraction of Juan Venado Island is the possibility of releasing newborn turtles? Here, I stayed two days to surf at one of the beaches.
– Days 5 and 6. Masaya volcano was my next destination. In the afternoon, I left for San Juan del Sur to dive and then headed to Ometepe. In the morning, I enjoyed a ride on the lake, rowing with oars. Then, I left for Granada and spotted Lake Nicaragua.
– Day 7. I had breakfast in Granada after photographing the pre-Columbian statues and then changed countries: Costa Rica. We had dinner in San José, a city with great nightlife. I walked through the Jewish quarter.
– Day 8. I woke up and moved to the Poas volcano. Before having lunch, I did a quick route through several interesting cities: Grecia, Sarchi, San Ramón and Zarzero.
– Day 9. I moved to Carthage, where I spent the whole day. I was amazed by the Lankester Botanical Gardens and the Tapanti National Park's Massif of Death. Later, I travelled to Drake Bay.
Icons of Costa Rica
– Days 10 and 11. Drake Bay and Corcovado National Park are two of the most fascinating places in Costa Rica. They deserve at least a couple of days. There I hiked and watched beautiful sunsets.
– Day 12. I wanted a beach day to rest from the frantic pace. The Manuel Antonio Park is special, because you can see the friendly sloths. And from there to Panama!
– Days 13, 14 and 15. I started the route through the country in a spectacular province: Bocas del Toro. I stayed there for three days. Just enough time to get to know Bastimentos Island, Zapatilla Island, Coral Cay, the Protected Forest of Palo Seco and the Estrella and Bluff beaches. Without a doubt, it is one of the richest natural areas of Panama.
Panamian customs
– Day 16. At this point in my trip, what I wanted was to discover charming villages, to soak up their people's traditions. So, I went to get to know Chitré and its surrounding area. And I filled my suitcase with their crafts as souvenirs! I'm telling you: you'll love the folklore of Las Tablas.
– Days 17 and 18. The Panama Canal was waiting for me. But it wasn't the only symbol of Panama City to visit. In these two days I could see the Old Town, the Amador Causeway and Coastal Beltway, the Ancon hill and the Metropolitan National Park.
An indigenous paradise in Panama
– Days 19 and 20. And from there to Guna Yala. Two days of authentic relaxation in the paradise of the San Blas archipelago. This area bathed by the Caribbean Sea is ideal for diving, sailing and hiking.
– Day 21. I returned to Panama City. I took the opportunity to take a walk on Isla Colon and then took my return flight.
Have you prepared your suitcase? Visit our website  to get to know interesting itineraries through Central America to organize another getaway.