Are you travelling to Central America soon and don't know what you should carry in your backpack to make your adventure unforgettable? Your first thought, a camera, is correct. Not capturing the beauty of its landscapes, its fine architecture or its unique traditions would be a mistake. Now, to become a great explorer you'll need more than your mobile. Come with me; I'll teach you how to pack the perfect backpack for the most exciting getaway of your life.
What shouldn't be missing in your backpack to visit Central America
Your suitcase will not be complete if any of these items is missing: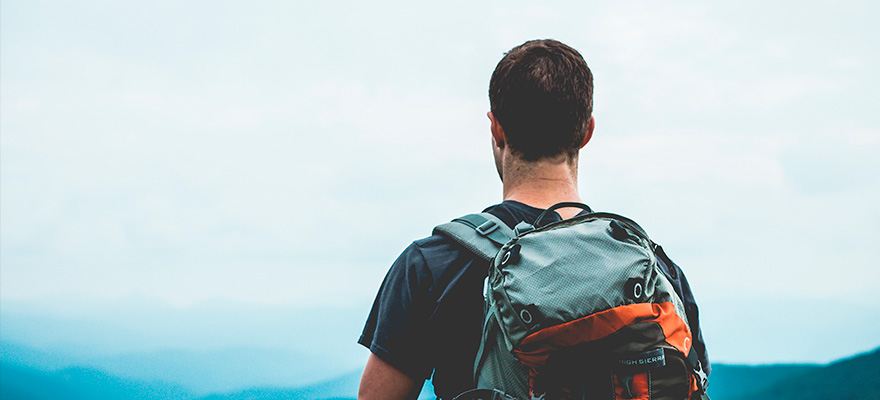 1. Binoculars
Did you know that 15% of the world's birds live in Central America? Binoculars will help you to admire the colourful plumage of the most exotic birds. The quetzal in Guatemala, the hummingbird of Nicaragua, the crowned bird with spots in Panama or the Yucatan jay in Belize. Colour your adventure by wrapping your trip in magic!
2. Long trousers
It's even better if they are waterproof. I'm telling you: you'll need them for areas where the vegetation is abundant. So, put them in your backpack now if on your itinerary you have natural parks such as the Mirador-Río Azul in Guatemala or the Cerro Verde and El Imposible, both in El Salvador. This will keep mosquitoes away. And shirts? Also long sleeved. And if possible, in light colours like light green or beige. Of course, don't forget either the repellent or the mosquito net for sleeping!
3. Trekking footwear
Imagine you want to climb Pacaya, one of the active volcanoes in Guatemala. A steep hillside awaits you, whose paths, full of stones, will narrow. Your feet will encounter difficulties at every step. Among them, small pieces of lava. Wearing special shoes for these sections is essential. They will also be useful for hiking in places like La Tigra (Honduras).
4. Suncream
In mythical spaces such as the Copán Ruins, also in Honduras, the sun's rays beat down hard. In addition, remember that these visits continue for several hours. I advise you to apply a high sun protection factor to avoid nasty surprises. And also remember to wear dark glasses and a cap. May you not be blinded by the sun while you discover the icons of the Mayan civilization!
On board a 4×4 and the seabeds
5. Driving license
Antigua, Tegucigalpa, Granada, León… Central America is full of colonial cities. The best way to soak up their culture and admire their monuments is to travel by car. I recommend you rent one and stop off to taste the typical dishes of each area or visit fairs and markets. If you want to add charm to your adventure, start driving a 4×4! There are ideal routes to take with this vehicle. Write down this route: from Cerro Azul to Cabañas, Panama.
6. Waterproof camera
Your eyes will be amazed by the originality of the coral reefs in countries like Belize. Don't settle for just delighting your eyes during the dive. Why don't you photograph the fusion of unthinkable colours? Before leaving, get a waterproof camera to capture the underwater beauty of the reefs.
Do you already have these six objects? Then add to the list other items you might need on your journey through Central American lands. A torch, a raincoat, some gloves in case you want to slide down a zip line…
Now that you know how to pack your backpack for your adventure in Central America, visit our website. It will help you prepare your itinerary for this and other trips through Guatemala, Honduras, Panama, Costa Rica or Belize.