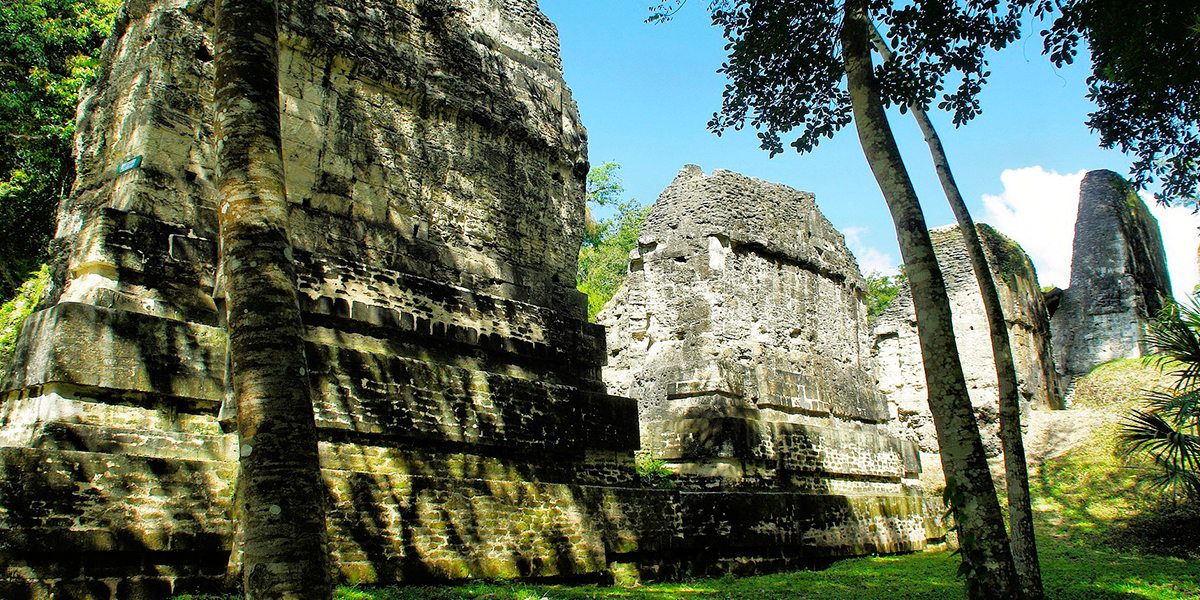 Going sightseeing in Central America? We propose a multi-destination trip to discover the surprising cultural legacies of these countries. In Guatemala, near the border with Belize, you'll find the Yaxhá National Park: considered the largest pre-Hispanic site in the country.
Yaxhá National Park
This Mayan city was the capital of the Petén territory, which had strong links with other important cities such as Tikal and Caracol. Here, you'll find pyramid temples, an Acropolis, twin pyramid complexes, memorial complexes, ball games, palaces and domestic residences.
Sightseeing in Guatemala
Complete your visit to the country by heading south to Petén and discover the Verapaces, a natural paradise far removed from mass tourism, for lovers of photography and adventure sports such as rafting. Or take a trip to Izabal, where the jungle meets beautiful Caribbean beaches.
Sightseeing in Belize
As it's not far from Yaxhá, it's well worth taking the time to discover Belize – the country famous for the Great Blue Hole, a diver's paradise. However, you'll also find such archaeological wonders as Caracol or Lamanai, in the heart of the lush jungle, as well as some truly paradisiacal beaches.
Find out more about Yaxhá and its surroundings here. And take a look at our tour of Belize and Guatemala I to explore the cays or Belize and Guatemala II for unique archaeological outings in Belize. to make the most of your trip to Central America!