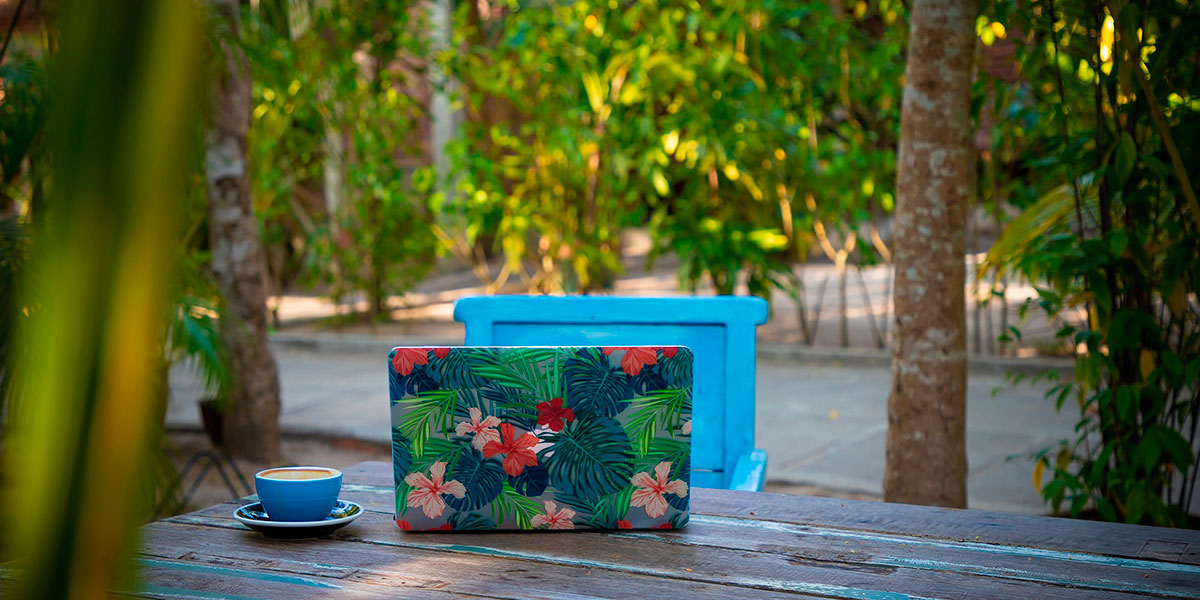 Are you lucky enough to be able to work remotely from anywhere in the world? The pandemic has changed the way we work and live, and we are still adapting. But, fortunately, some things have changed for the better. Maybe it was nice to go to the office every day and see your colleagues and it is a bit tedious to work from home. So, have you ever thought about working remotely from a safe, idyllic location? With the fantastic climate in Central America, we can assure you that working from here will no longer be an ordeal. Instead, it will become a pleasure.
In the sights of real estate investors
If you are weighing up this option, don't leave it too long. Major real estate investors, builders, architects, etc. have already noticed this change in trend and are reinventing the concept of the office and also the home. So, one thing they have been doing is investing in construction in places with an idyllic climate, where people can work remotely, relax in a perfect environment, with the best climate for work and go sightseeing in their free time. So take advantage before prices go up too much! Here are some of your options.
Costa Rica, a paradise for digital nomads
With its excellent facilities, incredible natural environment, beach, low numbers of people and excellent climate, Costa Rica is attracting remote workers. Some choose to stay for a short period, mixing holidays with work; others extend their stay by up to several months.
What's more, Costa Rica is already considering offering benefits to remote workers who choose to settle there for a period of time. There is even a Bill in the Legislative Assembly that would allow remote workers to choose to stay for another year, open bank accounts and automatically grant the validity of their home country driving licence. There is even accommodation that is specialised in offering lodgings that have been specially adapted for remote working!
You can choose whether you wan to stay in the middle of the jungle or with a pleasant sea breeze. Can you think of anywhere better?
Other Central American countries with the best climate for working
Although Costa Rica is the pioneer in this field, a multi-destination place like Central America could not leave behind other countries in the area, which enjoy the same fantastic climate and quality accommodation suitable for remote working.
Another excellent option is Guatemala, which is improving the quality of its internet connection and the stability of its electricity grids. Many companies also offer fibre optics to improve download speeds. The cost of living is low and the tourist visa lasts 90 days, but can be extended. If you prefer a multicultural atmosphere, with lots of life and entertainment, such as cinemas and concerts, you'll love Guatemala City. However, if you prefer to relax and unwind, choose places with incredible landscapes, such as Lake Atitlan or the exotic island of Flores, where you can turn every day into an expedition. From there you can also visit interesting neighbouring countries such as Belize and El Salvador.
Moreover, Costa Rica, Panama and Nicaragua all have excellent convention centres, should you also need to organise an event for your company. In fact, Central America has already hosted significant international meetings, such as the OAS (Organization of American States) and the International Olympic Committee.
You can take a look at our incentives and deals here. And to get to know our culture better, we recommend you try The Conquest Route. But if adventure is your thing, enjoy the archaeology and nature on our tour, The Archaeologist. We strongly encourage you to consider the feasibility of remote working in the wonderful climate of Central America. Discover our extraordinary multi-destination experiences!