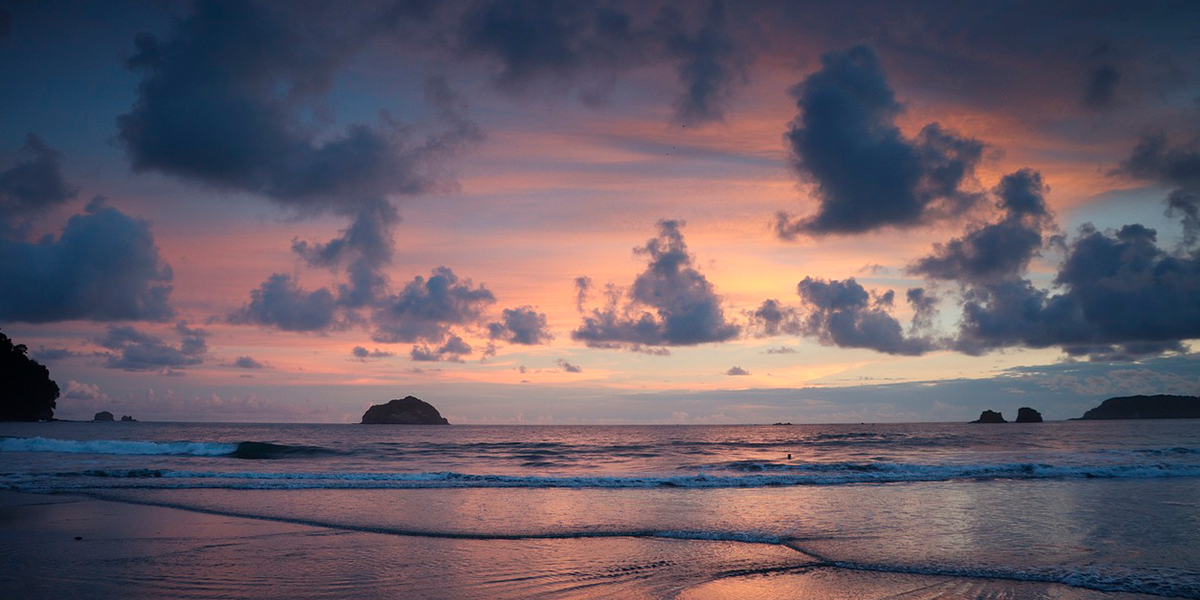 Where are the ideal destinations for remote working that never disappoint? If you are determined to be a digital nomad, Central America is the best choice. It is a multi-destination location with everything you might need to live while working remotely.
What do these idyllic destinations for remote working have to offer?
I have been working remotely in Central America for a long time, and ever since I started, my life has improved tremendously. I have said goodbye to the hustle and bustle, the stress, the burdens, the huge crowds of people, and also the continual ebbing away of those moments in time that never return.
Before, life used to be about going from home to work and from work to home. Now, I spend more time with loved ones and I make the most of every second, minute and hour of my existence. I have never been so happy!
Benefits of working remotely in Belize
A smart digital nomad has everything they need within reach. First of all, if you are ecologically minded, it ranks very highly in terms of environmental protection. So, you'll feel like you are truly respecting our planet.
It is also a tropical paradise where beautiful scenery is all around. Travelling around the region brings the continual discovery of beauty. Can you imagine how fulfilling it can be? The pleasant climate, the stimulating and friendly hospitality and culture of the locals, as well as the accessibility of their daily economy, minimise the usual problems.
It is also a banking and investment epicentre, as well as a country full of professional opportunities where life is good all year round. Why do you think so many business people choose it as a place to spend their retirement? You still have a long way to go before that, but your quality of life will improve when you settle in this beautiful country.
Remote working in Antigua Guatemala
This location is also an excellent place to disconnect from stress, a hectic life and too much responsibility. Part of this setting, with its much calmer pace of life, is the pleasant climate and peaceful environment. Even the traffic is more serene and bearable!
Likewise, it's a friendly environment and the streets smell of flowers and show off their bright colours that will lift your spirits. Private houses are also picturesque and beautiful. In fact, they create a beautiful tapestry in harmony with everything else. Would you like to live in a community like this — a place full of positive energy, relaxation and everyday pleasures?
Working remotely from here and living without complications, in contact with nature and surrounded by the best of mankind, is a real privilege.
Working remotely in Costa Rica
What about Costa Rica? Pura vida (pure life) is the quintessential motto in this exceptional multi-destination country. The natural beauty, the spectacular scenery and the incredible welcome from the Ticos, whose friendliness is matched only by the kindness with which they treat outsiders, are reasons enough to live here.
Moreover, taxes are low, the economy is emerging and the education and health systems are quite advanced. Considering, too, that the pace of life is enjoyable, calm and positive, if you decide to be a digital nomad in Central America, this destination is a safe bet.
Combine your day-to-day remote work with breathtaking excursions into Costa Rican nature, where the natural landscapes are among the most beautiful in the world. Can you imagine living this well in paradise?
Start connecting with these potentially life-changing destinations. Discover Belize and Guatemala or travel to Costa Rica to see for yourself. As soon as you visit these idyllic destinations for remote working, it will all become clear. This is the life you want for you and your loved ones!
Forests, volcanoes and cities: Costa Rica and Nicaragua