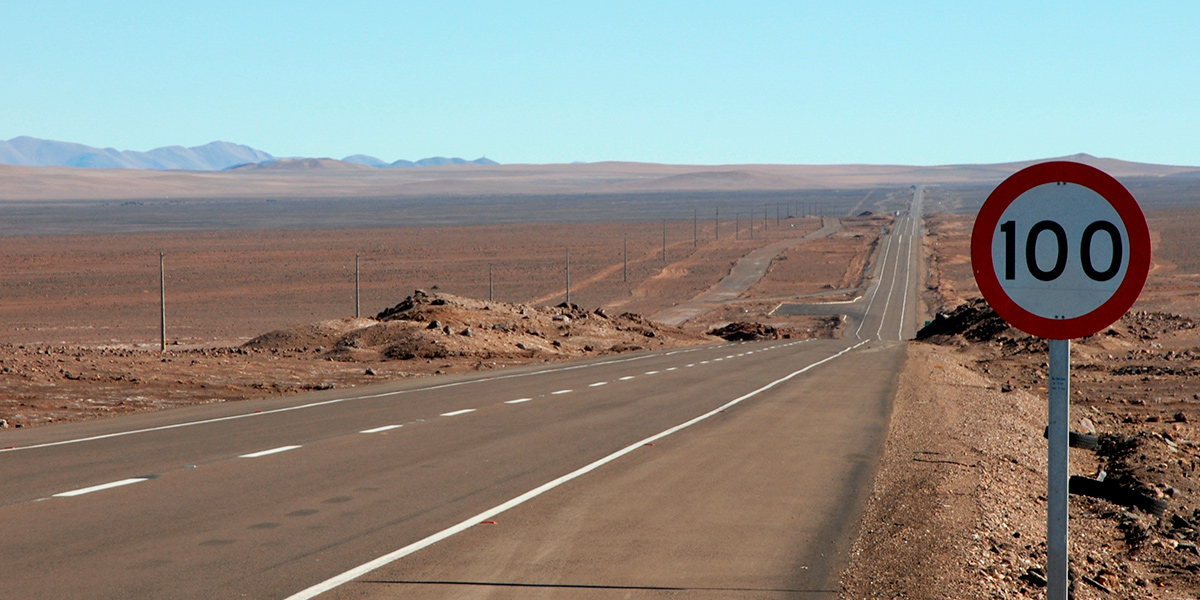 Did you know that the Pan-American Highway is the longest road in the world? This route, that connects the American continent from Argentina to Alaska, passing through Central America, spans 25,800 kilometres. So, if you want to embark on unique journeys through the heart of America, different from what you are used to, opt for this alternative. Discover Guatemala, El Salvador, Honduras, Nicaragua, Costa Rica and Panama from a new point of view and without missing any of their charms. Ready to take on one of the most incredible road trips in the world?
For this multi-destination journey I suggest a plan that suits the requirements of today's situation: maximum security, private transport and high-level hotels. If you want to get the most out of your adventure, extend your stay up to two weeks. Only then will you have time to contemplate everything from volcanoes to ancient jewels of the Mayan world, passing through unique sunsets and the details of colonial architecture. Next, I will outline a route that will serve as a starting point (remember that you can always extend your holiday and visit more magical places along this part of the Pan-American Highway).
Where to start these various journeys through Central America
I advise you start from La Antigua Guatemala, one of the most beautiful Central American cities. Its pastel-coloured facades and the colonial splendour of its buildings, along with its cobbled streets, will amaze you. I recommend you spend a couple of days in this area. This way, you will have the chance to walk through its squares – bursting with life – and photograph the Santa Catalina arch or one of its 38 churches. What's more, this city – designated by UNESCO as a World Heritage Site – is located at the foot of the Volcanoes of Fuego, Agua and Acatenango, three volcanoes that you must ascend. From there, the views are unforgettable.
For the third day, I urge you to take a trip back in time to Copán, in western Honduras. Its Mayan ruins are also a World Heritage Site. Don't miss the Ball Court and the Hieroglyphic Stairway, nor the tunnels of the sculpture museum.
As the site is located next to the border with Guatemala, the fourth day can be dedicated to getting to know the Guatemalan municipality of Esquipulas, the Catholic pilgrimage site par excellence in Central America, and, from there, moving on to La Palma, in El Salvador, where I recommend you stay for a couple more days. This way, you can get to know other parts of the country. Get ready to ascend to the Peñón de Cayaguanca, from the summits of which you'll be able to see part of Honduras, or to discover the Museum of Resistance, the pines of Morazán or the Las Pilas waterfalls – again, in Morazán.
The culmination of your road trip through Central America
Nicaragua will be your next destination. Five days will help you get to know the colonial city of León (don't miss its cathedral, its university and its fruit market), the Masaya Volcano National Park, Granada and its famous islets originated by a volcanic eruption, or the largest island in the world inside a freshwater lake, Ometepe. After enjoying some of its attractions such as the San Ramón waterfall, you will surely want to walk on an ash-covered path or see a waterfall from a suspension bridge in the Arenal National Park, in Costa Rica. 90 kilometres from here, you'll find San José: a city full of Victorian mansions. From there you will arrive in David, Santiago, Pacora and Yaviza, in Panama, to discover their colonial ruins, the iconic hallmark of this multi-destination adventure.
Now you know some of the wonderful destinations that you will come across on the Central American section of the Pan-American Highway. Visit our website to discover more about this unique multi-destination tour and to explore more of these kinds of alternatives. Discovering Central America this way will be an unforgettable experience.
Experiences:
– Adventure in Central America.
– Archaeology and History.