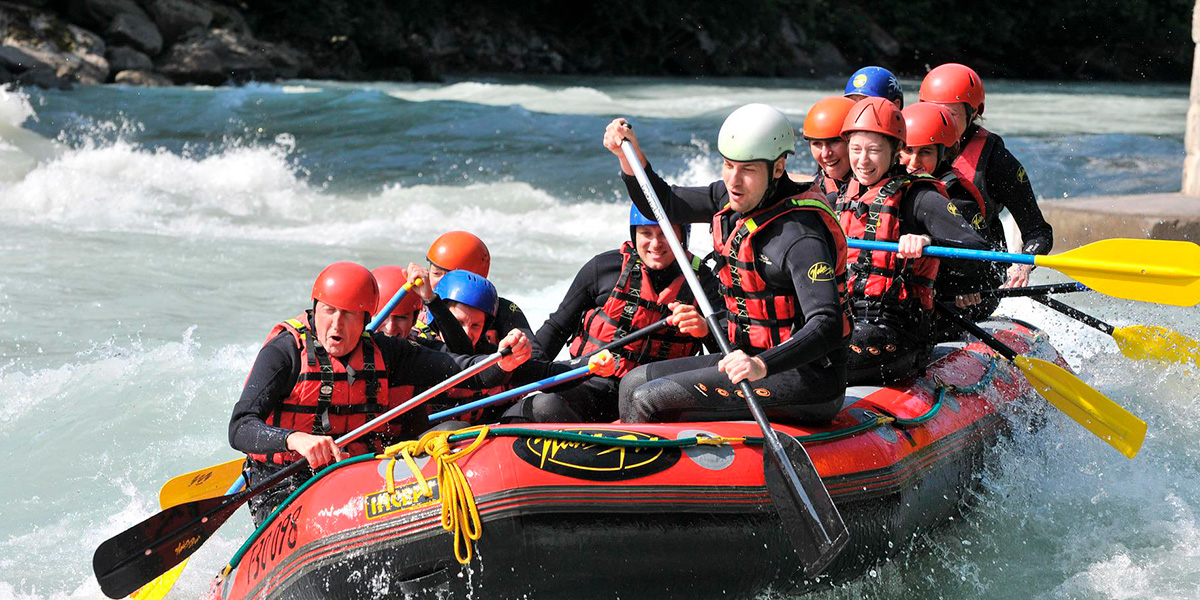 Fancy going rafting in Central America? An excellent choice. Read on to discover all the keys to make the most of an unforgettable experience.
The most unmissable destinations
Whitewater is quite common in natural areas of Central America. Put on your helmet and lifejacket and pick up your paddle, because you're sure to love it. And all the more so if you can expect incredible landscapes and, above all, a test of your courage. Mark the following countries on your map and get your bags ready.
Costa Rica, nature and passion
Whitewater rafting in Costa Rica is synonymous with excitement and thrills – and a chance to discover if you have truly mastered your craft. It's not for nothing that this country is a favourite among fans of the sport. We recommend the Pacuare River, with its 105 kilometres of level III and IV rapids around the Talamanca mountain range.
You'll also love the Sarapiquí River. This watercourse is located very close to San José, the capital, and enjoys an excellent flow for much of the year. Both are sure to amaze you with a host of challenges suitable for beginners as well as the more experienced.
Guatemala, full speed ahead
This is another favourite destination for those who love rafting. It's always a good idea to check the classification of each river to help you make your choice.
You'll want to opt for rivers with rapids from level II to V – which you can find with the Cahabón, Chiquibul and Candelaria rivers. Here, the wildest whitewater rapids combine with the jungle. You'll feel like an explorer!
Afterwards, you can decide to take on the level II and III rapids of the Coyolate River. With this option, you'll pass through the jungle, see natural waterfalls and enjoy a great day out.
El Salvador, put yourself to the test
Here, you'll discover a wide range of activities and – what's more – the chance to relax and dare to set off along its rivers at maximum speed. Another option is the Paz River. This river offers level II rapids for a large part of its route. But don't get cocky, although its name is 'peace' river, it's home to some amazing rapids.
The Lempa River is also full of surprises. Its summertime level II and III rapids become level III and IV in the rainy season. Its flow is quite high, with each reef offering up a challenge that will force you to choose the best strategy to continue on your journey. Exciting, don't you think?
Finally, the Guajoyo River offers rapids ranging from levels III to V in its hardest section, and from II to III at the beginning of your trip. It's in this contrast that the true charm of this river lies. Be prepared for a fairly long ride, with a little bit of everything. It's sure to be the adventure of a lifetime!
Complementary activities
All of the above countries offer activities to complement your outing. Canopy tours, fishing or simply relaxing in the trees while you recharge your batteries are all very attractive choices.
Stepping off the boat with your adrenaline pumping and recovering gradually will help you to reflect on the most important moments of your experience. As well as the countries we've suggested, you'll also find rivers bursting with rapids and spaces to start sailing on your raft at full speed in any other country in Central America.
So, are you ready to come and try rafting in Central America for a unique adventure? Dare to star in a holiday to remember. Don't forget that these experiences will offer you the chance to discover why Central America forms part of our World Heritage – such as a visit to La Antigua in Guatemala or exploring the Joya de Cerén in El Salvador. It's time to get going and enjoy the fastest rapids with your friends! Contact us to help you turn your dream trip into a reality.