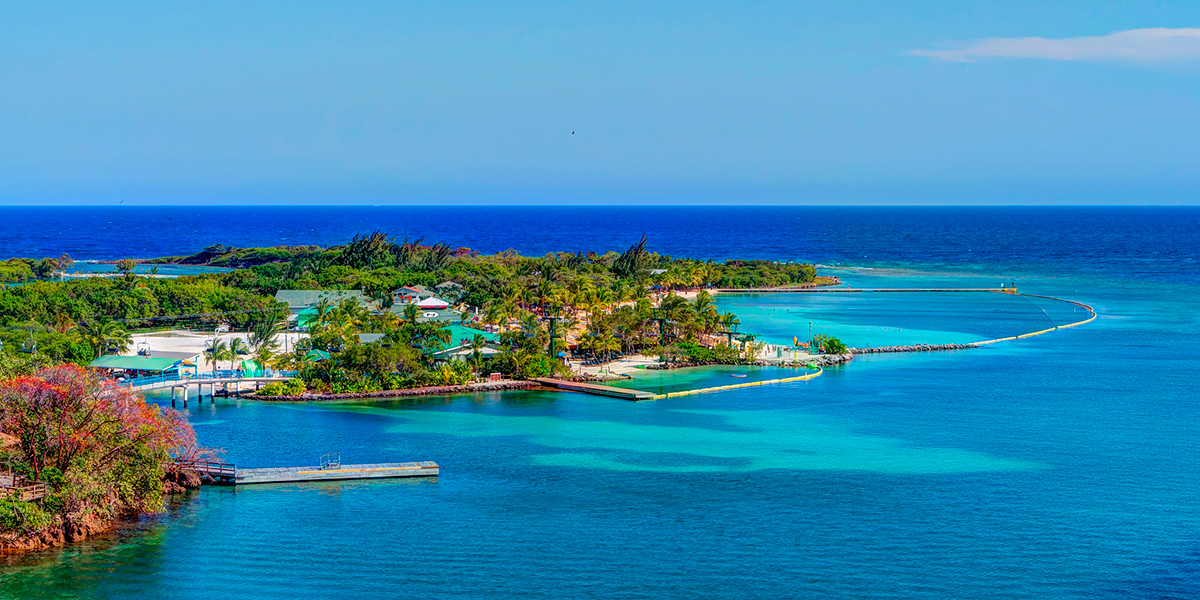 Getting to know a place through film is one of the most pleasurable experiences of any multi-destination trip. I suggest you experience the action of your favourite films in Central America with this route!
Film settings in Central America
Travel to Guatemala to see how the stars of the blockbuster Terminator: Dark Fate felt. In the film, a beach in Livingston is mentioned where Sarah Connor and her son John spend their holidays. The image also shows small boats where fishermen go out fishing. Don't miss out!
Central American film finale
Want to discover more film locations in Central America? Travel to Honduras. Specifically, to the Roatan barrier reef. It's the most heavenly location we see in A Place in the Caribbean, footage that intersperses palm trees, dolphins, sand and the seabed with a love story and a famous writer.
I recommend ending your Central American film trip in Costa Rica, the setting of Jurassic Park. In Spielberg's film, dinosaurs wander around the fictional Isla Nublar, which is actually Cocos Island. Be amazed by the dense forests and waterfalls featured in the film!
Experience the adventures of your favourite films in Central America during this multi-destination adventure.
Visit our website and check out other tours to discover the charms of the countries in the region.
Experiences: