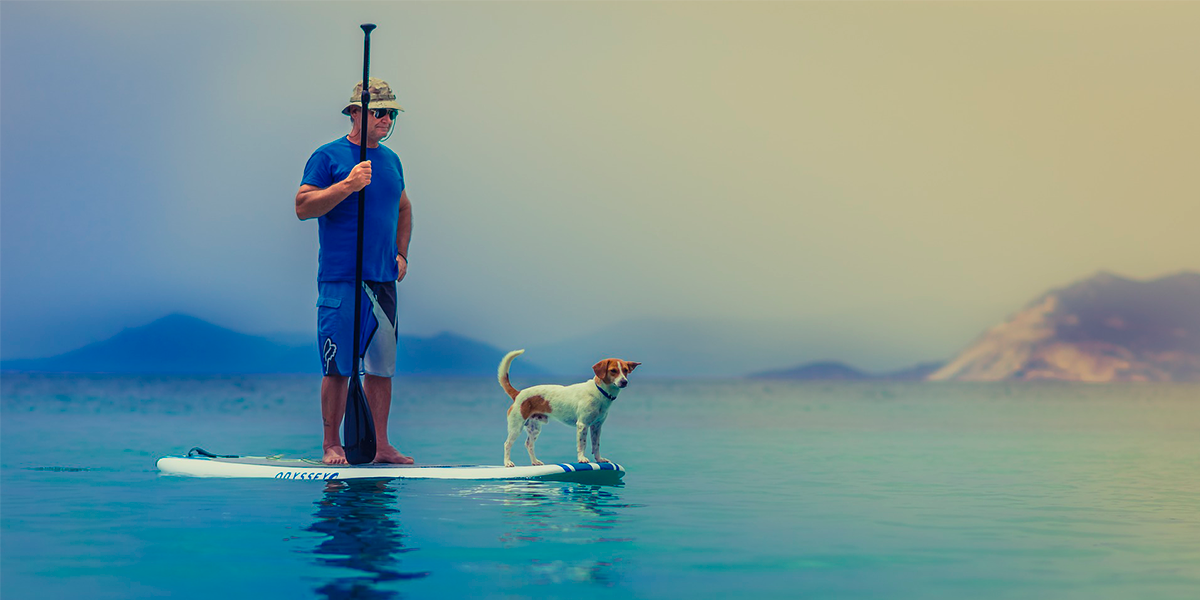 Are you a fan of paddle surfing or paddle boarding? Travel to countries such as Costa Rica, Honduras or Nicaragua and discover unique places to do it, whether lakes, rivers or the ocean itself. This is the route of the five paddle surfing destinations<strong> in Central America</strong> that I propose to you.
Where to do paddle surfing in Costa Rica
Costa Rican waters are well suited for your new diversion. One of the best spots for paddle surfing in Costa Rica is the Papagayo Peninsula. If you stay in the area, you can paddle while watching manta rays and puffer fish. Another setting to explore at this first destination is Tamarindo beach (Nicoya Peninsula). It's ideal if your level is beginner or intermediate.
Go paddle surfing in Honduras
Back in Honduras, I encourage you to get on your board at Playa de Perú (Atlántida), where the waves are calm and the winds gentle. You can also try the crystal clear waters of Roatan, one of the Bay Islands. It's also a calm environment for paddling, as well as a spectacular one. You just need to be careful not to damage the reefs.
Complete the plan with other water leisure activities
Of course, you can also take the opportunity to enjoy other activities such as scuba diving or paragliding, other sports which are practised in this area.
Nicaragua, scene for the world paddle surfing championships
And if daring to paddle surf in Honduras is a unique experience, it's no less so in Nicaragua. Did you know the country has hosted world championships in this sport? I'll tell you about two places: El Sucio (Rivas) and any of the islets of Lake Cocibolca, where you'll meet the locals fishing in canoes while you're surrounded by tropical sounds. You should also know you can experience this adventure with your family and even with your pets.
Paddle boarding  routes in Panama
Costa Rica, Honduras and Nicaragua aren't the only Central American countries where you can test your paddle boarding skills. The fourth destination on this list is Panama, an idyllic country when it comes to water adventures, as it lies on both the Pacific and the Caribbean.
Moderately difficult routes

Playa Bonita, Playa Venado, Peñón de San José and Veracruz are some of the most popular Panamanian tours. The routes are over six kilometres long and all of them are of moderate difficulty, so it isn't essential for you to be an expert.
Stand up paddle in El Salvador
The fifth destination to try your hand at stand up paddle or SUP is El Salvador. Like Nicaragua, this country has established itself as the venue for world championships such as the ISA World SUP and Paddleboard Championship. One edition was held at El Sunzal beach, which has the longest and most consistent waves in El Salvador. You'll love it if you're far beyond beginner level.
Other Salvadoran beaches for beginners
If not, head to Atami or El Palmarcito, other beaches in La Libertad designed for paddleboarders. Here the waves are favourable to learning, as they're not violent. Moreover, they're completely different depending on the tides, a characteristic which will allow you to become skilled at your new passion in record time.
Ready to paddle surf in Central America? Choose these five scenarios during your multi-destination trip and
visit our website for other adrenaline-pumping tours. Have the time of your life on the board!
Experiences: