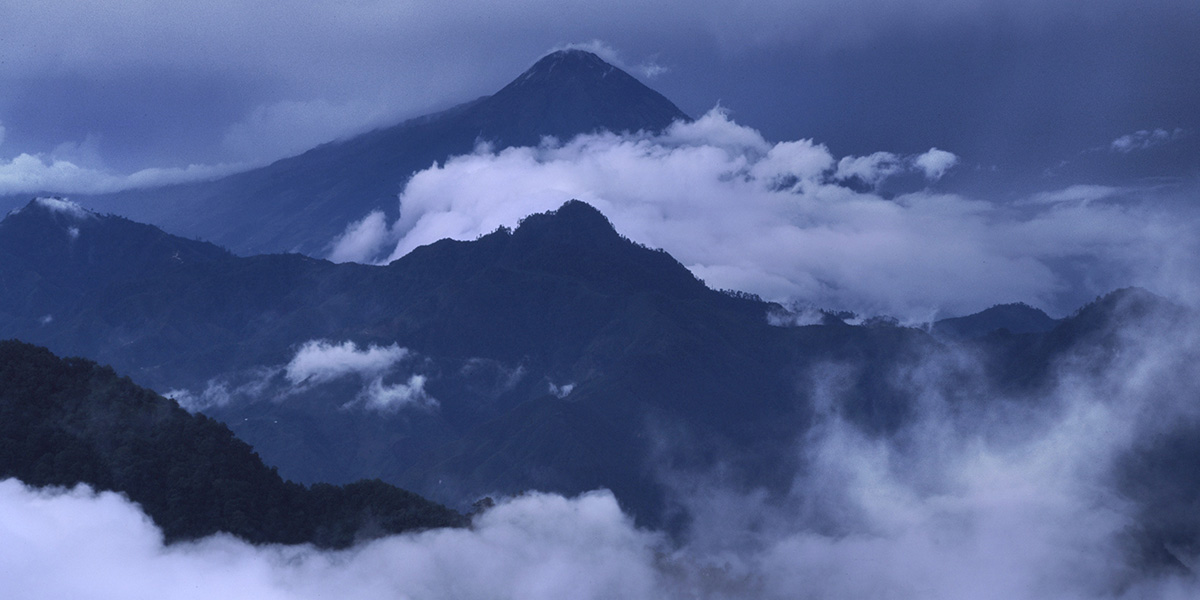 The Central American volcanic arc stretches along the Pacific coastline of Central America, formed as a result of the active subduction zone in the Caribbean. This arc runs through El Salvador, Honduras, Guatemala, Nicaragua, the border of Costa Rica and southern Panama. And here we're going to share the most impressive volcanoes that you can visit in Central America.
Map of Central American volcanoes – Which volcanoes to visit?
Los Volcanes National Park (El Salvador): this site has 14 geologically young volcanoes. It is an excellent place to go hiking and learn about Salvadoran culture, as it is close to other points of interest. Particularly noteworthy is the Izalco volcano, which was called the Lighthouse of the Pacific because it used to be a guide for sailors.
Cerro Negro (Nicaragua): if you like adventure, you can walk over its lunar landscape, where you will also see sulphur chimneys, or if you are more adventurous, you can go sandboarding on its slopes.
Tajamulco (Guatemala): at 4220 metres, this is the highest volcano in Central America. From its summit you can enjoy spectacular views of Antigua's volcanoes. It takes 5 hours to get to the top and you can book a trekking experience to the summit with a local agency.
The Big Five (Costa Rica): consists of 5 active volcanoes. One of them, Poás, erupts up to 40 times a day.
If you go to the most impressive volcanoes in Central America, make the most of your visit and discover our extraordinary towns, and enjoy our culture and our cuisine. Don't miss out on the experience of visiting our countries!