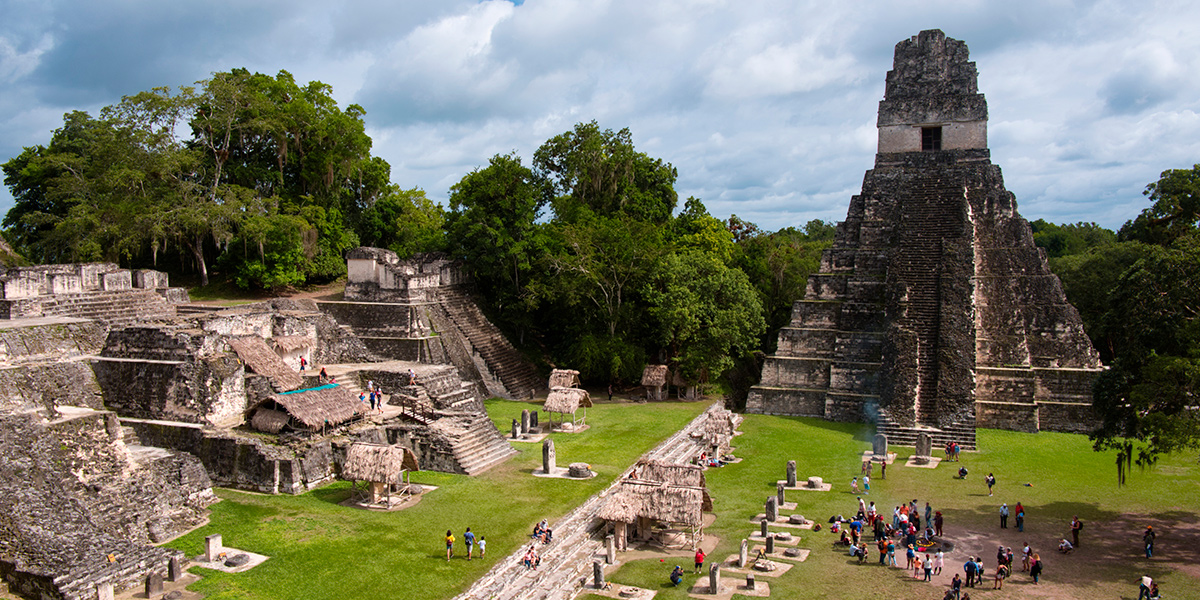 Do you dream of travelling to Central America to visit hidden places that will transport you to the Mayan civilization? Take note of these places in Belize, El Salvador and Guatemala where it's possible to find remains of the most iconic people in Central America.
An exciting trip to Mayan culture
First stop: Cahal Pech, in Belize, a site located in the city of San Ignacio. None of its 30 remains exceeds 20 metres in height, and in its museum you'll see the skeleton of a Mayan priest.
Continue through Guatemala and its Mayan metropolis of Tikal, the largest pre-Hispanic settlement (60 km2) between 550 and 900 AD. Experience a fascinating journey into the Mayan culture between stepped pyramids such as the Great Jaguar or the Temple of the Masks. Its architecture honoured its rulers, buried among jade objects.
Travel to Central America and El Salvador's past
From here, I recommend you go to the Salvadoran ruins of Quelepa, which has 40 structures settled along the San Esteban River. You'll be amazed at the monumental piece engraved on The Altar of the Jaguar, and you'll also see the small mounds which served as platforms for the houses.
As you can see, getting in touch with the Mayan culture of Central America is possible with the charm of these sites. Visit our website to discover other multi-destination tours about this civilization.
Experiences:
– History and mysticism. Discover the Mayan culture in Central America.
– World Heritage Site. Our legacy to the world.