From the impossible to a volcano, a journey you'll never forget!
The natural heritage of Central America is one of its main treasures. Breathing fresh air at its spectacular viewpoints, trails or mangroves will be a unique experience. I suggest a multi-adventure getaway among butterflies, vegetation on lava and misty forests. There are endless places to enjoy these experiences, but I urge you to discover them in El Salvador and Nicaragua.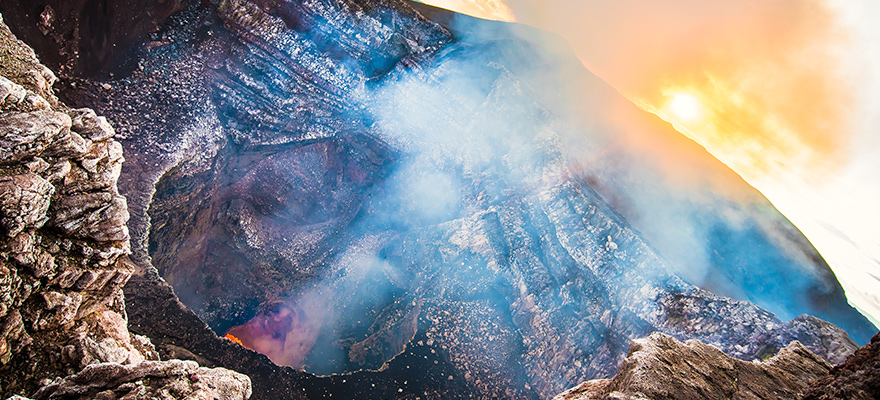 Birdwatching in Central America
To begin, I recommend that you visit the El Imposible National Park. More than 270 species of migratory and resident birds nest in this protected natural area of Salvador. But observing these Central American birds is just one of the activities you can do in this area, where more than 5000 kinds of butterflies swarm. It's also possible to go hiking in its rugged territory or even camp there.
Two volcanoes and five craters
Continue your trip through Nicaragua. Your destination must be the first national park in the country, the Masaya Volcano. One of the craters of the volcano which gives its name to this place revered by the natives is active. It's also known as Boca del Infierno ('The mouth of Hell'), and visitors can contemplate the so-called lava lake from the shore. Another of the most popular activities in the area is the bat count.
Get passionate about the natural heritage of Central America in these dream places and discover others by visiting our website. Connect with the most exotic fauna and flora.