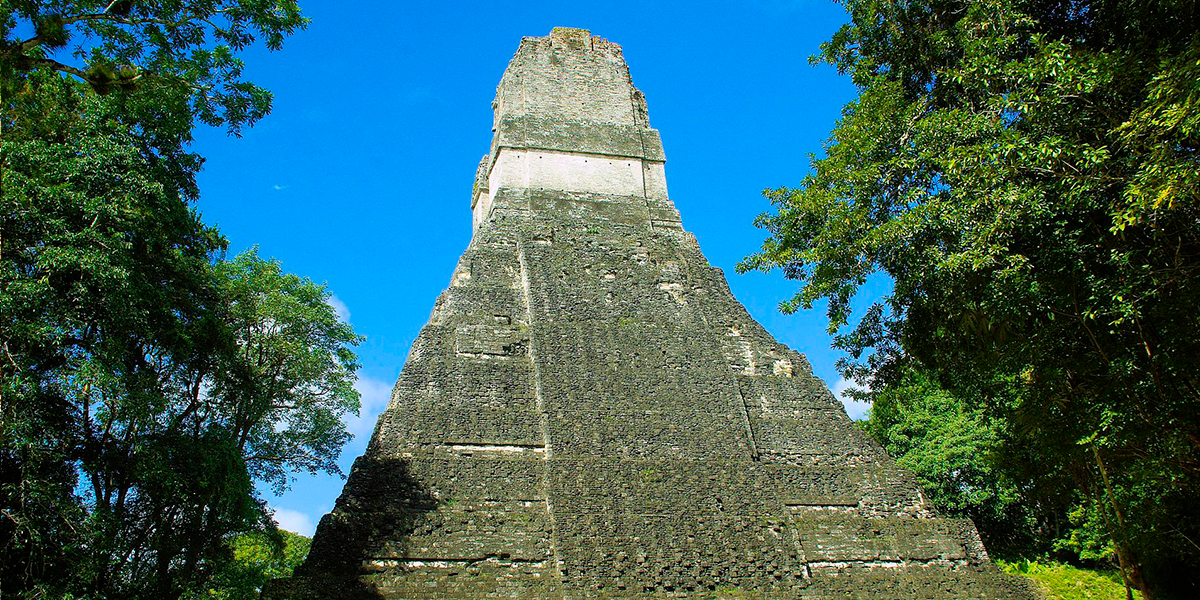 A multi-destination holiday in Central America is synonymous with great weather, spectacular beaches, lush nature and, of course, culture and tradition. The Central American sites of Mayan origin are an absolutely unique sight you'll remember for a lifetime. Ready to discover some of them? Let's get started!
Guatemala, the cradle of the Maya civilisation
The main areas of settlement and expansion of the Mayan culture were located in southern Mexico, Honduras, Belize, El Salvador and, of course, Guatemala.
It is here that we find one of the best representatives of this ancient culture: Tikal, located in the Petén Department in the north of the country, with over 3000 groups of ruins that constitute the largest megapolis of the Mayan world. The very same Petén Department is also home to La Danta… (La Danta is not located in Tikal; they are different places). Among these groups of ruins is La Danta, considered the largest pyramid in the world in terms of combined height and width.
Belice
To the east of Guatemala, Belize also offers interesting ruins, although not quite as many as in neighbouring Guatemala and Mexico. It features 600 groups of ruins such as Xunantunich, Cahel Pech or Lamanai, as well as the Caracol Archaeological Site, the largest of the Maya civilisation, located in Belize.
El Salvador
To the southwest of Guatemala, this is one of the countries with the most important Mayan ruins. Tazumal, featuring the highest pyramidal structure in the country, Joya de Cerén and San Andrés are also worthy representatives of the cultural offerings.
Central America's most important sites are waiting for you to enjoy all they have to offer. Dive into a new adventure and contact us for a unique experience. Let us show you everything we can do for you.
Experiences: Romantic Central America
Experiences: Cuisine
References: