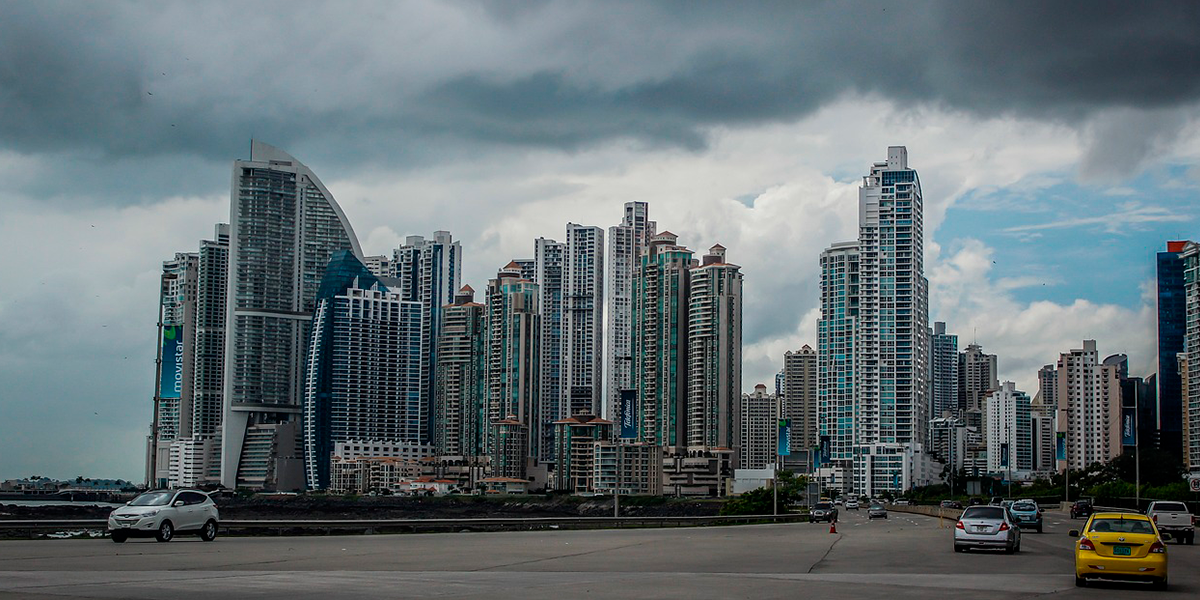 Are you planning to go sightseeing in Panama? Then you can't miss one of its natural attractions, the Baru volcano. Central America is undoubtedly a top destination for those in search of diverse cultures, mysterious and unexplored nature, priceless colonial relics and good food. If you are one of these people, sign up for this trip!
Do you know what to see in Central America?
This volcano is located in the province of Chiriquí, and from there it watches over the seas because, believe it or not, there are those who say it is alive and rumbling. The best thing about making your trip to Panama is that it is the perfect place to use as a base for a multi-destination trip.
What to see in Central America? If you want to be left spellbound, we invite you to Costa Rica's Celeste River, with waters of the most vibrant electric blue. You can also explore the exotic canals of the Tortuguero National Park. In Nicaragua you will visit Granada, its oldest colonial city, nicknamed the Paris of Central America. The island of Ometepe, in Lake Cocibolca, is a must-see.
What will the Baru volcano tell you?
From the 3474-metre-high Talamanca mountain range, you will have the Pacific and Atlantic oceans at your feet and see them both at the same time. Let me tell you (secretly) that it is the only place on the planet where this is possible.
It is also the highest peak in the country and that is why it is called the peak of Panama. Although volcanologists believe it is still active, it has not erupted for 500 years and the only signs of activity are the so-called rumbles, small and almost imperceptible earthquakes.
Another thing you should know is that Baru is a popular place on many people's bucket list, including a climb to the top to see the horseshoe-shaped crater. Amidst the mist and the wind, the silence is imposing, and the landscape even more so. It is in Baru Volcano National Park, a protected area and one of Panama's 13 reserves.
Ascents to the volcano. Let's go!
You're not going to settle for a postcard, are you? You will want to take your own photos, and to make them precious memories you must climb to the top. Come and join us on this adventure, which will be more memorable if you leave your hotel in the of the morning. You should start your journey at this time of day to arrive early, as the skies become cloudy in the afternoon and the seas are not visible.
Choose the route you like best and head upwards! Boquete is the eastern route and is not very difficult, but it is a seven-hour climb. Paso Ancho, or the western route, is only suitable for experienced hikers.
The Quetzal Trail is a favourite with visitors, because you can see these magnificent birds. 4×4 vehicles are the best choice if you don't want to expend too much energy to admire the scenery at your leisure.
Information to bear in mind
Something we didn't tell you before is that you can stay overnight at the summit! This will give you the opportunity to watch the sun set over the mass of clouds, admire the seas at sunrise and extend your adventure for a few unforgettable hours.
The volcanic ash makes Chiriquí amazingly fertile, which is good news for coffee lovers. Geisha beans, one of the most expensive and internationally renowned varieties, are harvested here. Take the opportunity to take a kilo or three home with you.
If you want to know what to see in Panama and get to know Central America in depth, complete your trip with two experiences: gastronomy and cultural diversity. The Baru Volcano National Park will provide you with unforgettable experiences and a broader view of the world around us. Visit us to find out more about this multi-destination sightseeing trip in Panama.