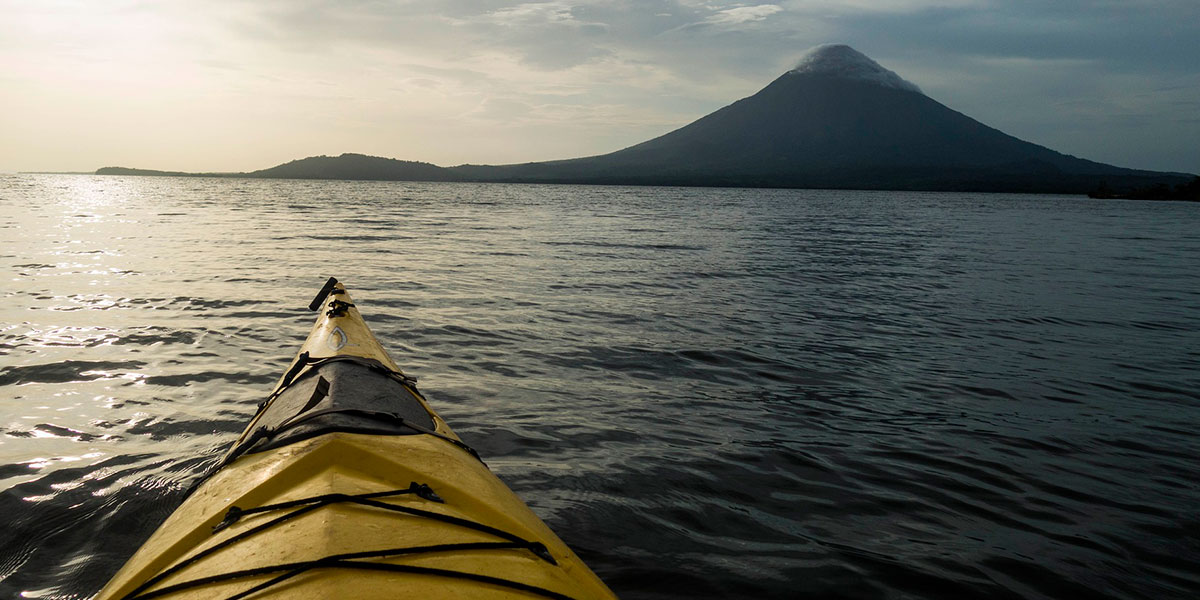 What better way to see our lush jungles than from a zip line? Fancy a spot of kayaking, scuba diving or snorkelling? These are just a few of the activities available Central America that offer unforgettable, adrenaline-pumping experiences that you will love sharing with others. Let's take a look at some of the unmissable extreme and adventurous activities you can include in your multi-destination holiday.
The Adventure Park in Monteverde (Costa Rica)
Near the Children's Eternal Rainforest Reserve and the Arenal Lagoon, this large multi-adventure park also offers transport to and from any accommodation in the Monteverde area, although it is also very easy to reach by car.
This park boasts the longest zip line in Costa Rica, a Superman zip line and eight other zip lines, a hammock bridge, abseiling cables, a Tarzan mega swing, etc. And, as the perfect addition to a jungle adventure, there are guided tours with an expert naturalist on the suspension bridge, so you can walk between the layers of trees – not for you if you are afraid of heights!
Panama: the perfect destination for adventurers
Panama does not have a single park offering all the adventure activities like the Adventure Park, but has them scattered all over the country. This will make your experience more interesting and varied, as you can use the opportunity to get to know the local environment and culture.
We recommend the Gamboa zip line (also called the Gamboa Tree Treck), to travel through the rainforest and see the Panama Canal, and the Chagres River for 1.5-2 hours. It is near Panama City and Gatun Lake.
If you would also like a ride through the Soberania National Park, there is another zip line near Panama City, which will also take you into the jungle.
If the ocean is more your thing, we recommend heading to Portobello, famous for its excellent diving and snorkelling. Other water activities, such as canoeing, are also available there. And a visit to the historic centre of Portobello or the nearby islands of Mamey andIsla Grande are a perfect way to round off your adventures. You'll find plenty of shops and restaurants there. If you would rather keep visiting natural areas, visit Portobello National Park.
Another excellent activity in Panama is rafting on the Rio Grande River. You can get there easily from Panama City. As well as being an exciting adventure, this activity will also take you to El Valle, a small mountain village inside the crater of an extinct volcano.
Nicaragua, an unexplored territory
And, if you want to get even further away from mass tourism, you can tour Nicaragua's volcanoes, travelling through its rainforests and experiencing the sight of an active crater at night.
You can also go sand boarding on the slopes of Cerro Negro. You will find spectacular surfing spots in the department of Rivas y León, even tube waves. And if you prefer rivers, this is also a brilliant country for kayaking and discovering Lake Cocibolca, where you will find Ometepe, the only island in the world with two volcanoes and located in fresh water.
You can't miss it! Now think up your own adventure or opt for one of our tours, like the Authentic Costa Rica and Nicaragua or Forests, Volcanoes and Cities: Costa Rica and Nicaragua. Pick our multi-destination adventures and experience a selection of these activities in Central America!