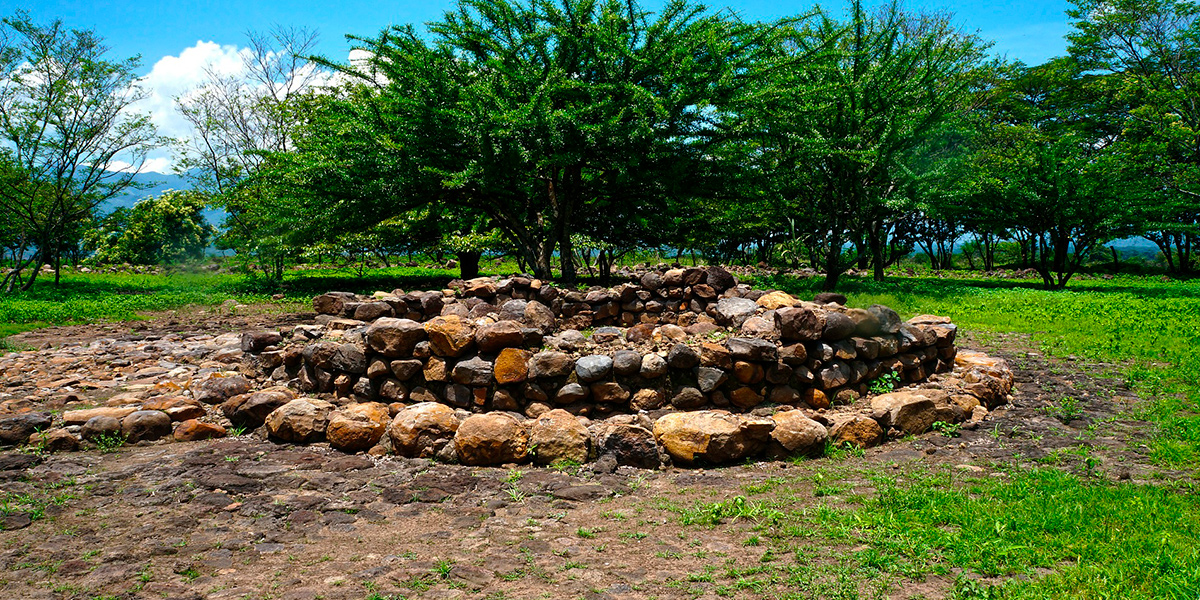 Ancient temples in Central America represent the devotion of the indigenous cultures linked to the region. And there is no better way to get closer to this sacred atmosphere than to embark on a multi-destination route through these amazing spaces. I encourage you to discover some of the most acclaimed treasures of religious architecture in Central America.
Where to see temples in Central America
We start this dream trip at El Castillo in Lamanai, Belize. It is a structure with interesting reliefs that rises up to 33 metres. It has narrow steps that make it necessary to climb up with a rope to look at the beauty of the Belizean jungle from the top. To get to this pre-Columbian Mayan temple, you will have to go by boat on the Río Nuevo, where an unforgettable journey awaits you, to see the birds of the area and other exotic animals.
Hasaw Cha'an Kawil's wife's tomb
Continue your multi-destination tour in Guatemala, where you'll love photographing dreamy sights such as Temple II in Tikal's main square. Also known as the Pyramid of the Moon or Temple of the Masks, this 50-metre construction was erected in honour of the wife of the city's chief, Hasaw Cha'an Kawil, who was called the Great Jaguar. This building is damaged, therefore, you are not allowed to go up. You can go up Temple I, located in front of it.
Various indigenous communities praising the god of the wind
The third stop that I recommend on this special journey is El Salvador. Don't miss the pre-Hispanic Circular Temple of Cihuatán, located in Aguilares and inhabited between 900 and 1200 AD by indigenous communities, such as the Maya, Lenca and Pipil, among others. Situated between rivers and near the symbolic volcano of Guazapa, it's a temple that was never finished. It is also said that it was probably dedicated to the wind (Ehecati), although it may also have been a gladiatorial platform, related to the sacrifices in honour of the god Xipe Totec.
Other icons of religious architecture to discover in Central America
Continue your adventure in Honduras. Specifically, in the colonial temple of the indigenous village of San Manuel de Colohete, a building that is considered one of the 30 wonders of the country. You will be amazed by the painting that covers its interior, a work full of ancient symbols, and by the unmistakable Mudejar style that oozes from its arches. This was not only a place of worship for the indigenous communities, but also a place of commercial exchange between some of them back in the 17th century, as it was located halfway between several important villages.
A small stonework gem near the Costa Rican lake of Cachí
At this point, you may be wondering where to see temples in Central America that were once the epicentre of pilgrimage? You should definitely go to Costa Rica. There, I recommend you visit a place that has become an outstanding tourist attraction: the Church of the Immaculate Conception of Ujarrás. This small temple, made of stone and lime masonry, was built in the 17th century, before the indigenous Huetar community died out.
These are just some of the ancient temples in Central America that are worth discovering. Seeing them up close will take you back in time and help you understand the sacredness that surrounds the indigenous constructions in this region. If you want to know more about this multi-destination route, please visit our website. You will find multiple tours to embark on adventures as special as this one.
Experiences:
– World Heritage Site.
– Archaeology and History.