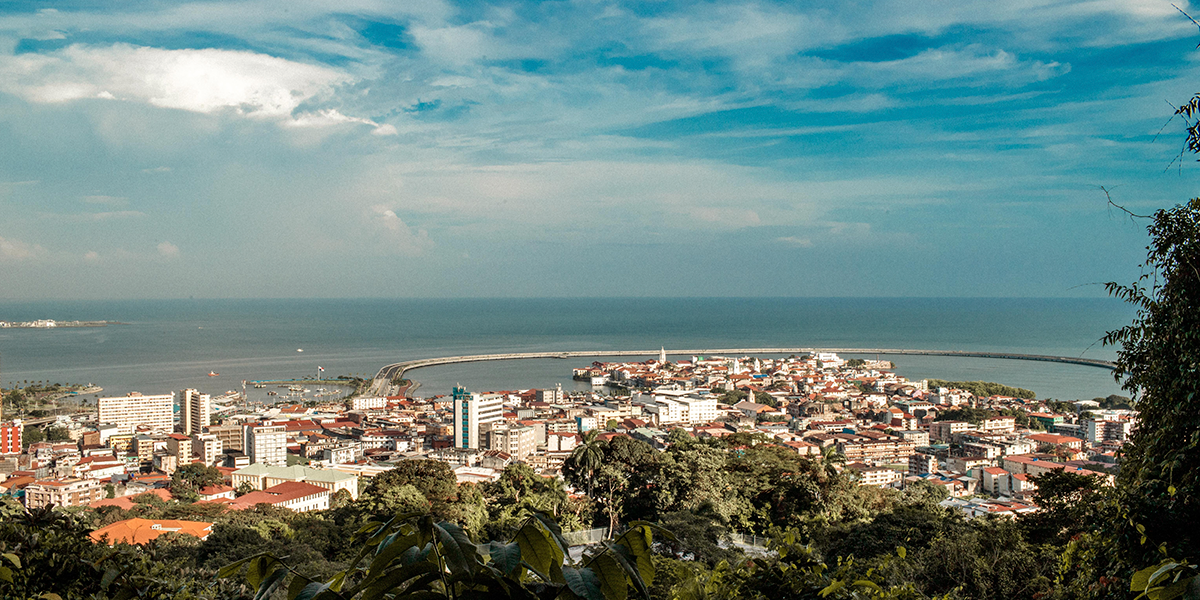 If you're considering retirement abroad, you need information, and you need lots of it. But more than that, you need guidance on how to interpret that information. That's what we're here for, and that's why we've compiled the 2022 Annual Global Retirement Index: to help you with the exciting business of choosing where in the world will best suit your needs.
When it was first conceived, our Retirement Index was our special way of coping with an embarrassment of riches. At that stage, IL had already spent over a decade exploring all manner of dream locales. The result was a huge and exciting variety of choice and opportunity. Fast-forward to 2022.
More than three decades have gone by, during which our scouts have scoured every corner of the globe many times over. The result is a much bigger and ever-growing selection of outstanding destinations where you can live a healthier and happier life, spend a lot less money, and get a whole lot more.
But how do you choose?
The Retirement Index is the most comprehensive and in-depth survey of its kind. It's the best way we know of to sift through the wealth of opportunity the world offers, bring some order, and help you pinpoint the best destination for you.
Our index is informed by hundreds of opinions and real-life experiences—information—compiled by our trusted sources in the best retirement destinations across the globe. We think of it as a tool for you, our reader. A way for you to quickly compare and contrast your best options and begin to narrow down your choices.
We have our people out there pounding the pavement in attractive overseas communities we know you should consider. They're reporting back to us with insights, and information about what's really going on. They're not beholden to relocation service providers or real estate agents or tourism boards or economic development organizations. They work for you.
In no way is our Global Retirement Index meant to be a scientific output. It's designed to be a useful tool for people, constructed out of real-world, on-the-ground information interpreted through a lens of well-informed experience and opinion.
Our sources are living in the places where they're gathering their intelligence. And we trust their judgment. If they say the healthcare is good, or that a meal for two in a nice restaurant costs $20, then we believe them.
Our intention with this index is that it be genuinely useful. We're not looking for random input from random people around the world—you can get that with a simple internet search. Instead, we're in the business of providing sound recommendations about a refreshingly limited number of options.
Beyond data—it offers, more importantly, information, opinions, perspective, and guidance.
What has their research revealed about the best retirement havens in 2022? Read on…
10. Uruguay
Uruguay is a small country with a small population (3.5 million) between Brazil and Argentina. Its interior is a native grassland used for ranching and farming. Its natural harbor, the Bay of Montevideo, is a bustling container port. And its southern coast, which fronts the Río de la Plata (a sea-like estuary) and the Atlantic Ocean, is dotted with beach towns popular with summer vacationers.
People in Uruguay enjoy four seasons: spring, summer, fall, and winter. In its capital, Montevideo, the average summer high is 82 F, cooling down to 63 F at night. The average winter high is 57 F, cooling down to 43 F at night. And because it's in the Southern Hemisphere, the seasons are opposite.
I moved to Uruguay 15 years ago. Among things I appreciate is its egalitarian culture. Uruguay is the most democratic country in Latin America. And in relative terms, it brags the largest middle class in the Western Hemisphere.
All workers get Social Security, paid vacations, and comprehensive healthcare. Anyone who can pass the entrance exams can attend the state university at almost no cost. And the principle of treating others with respect is alive and well.
It's also a land with few natural threats. It's not in a hurricane path. It doesn't get destructive earthquakes. And thanks to effective public health policies, mosquito-borne illness is not an issue.
Uruguay is a country where things work. Its public utility companies are among the best in Latin America for both quality and reach.
And even though Uruguay is a small country, it offers a variety of attractive lifestyles to choose from.
Forty percent of Uruguay's population lives in the capital, Montevideo. It's a city known for its tree-lined streets, large, green parks, and coastal promenade, which fronts the Río de la Plata.
Popular foods include barbecued beef, Italian dishes, and Mediterranean cuisine. (In Montevideo, around 65% of the population is of Italian descent.) You also find many types of ethnic foods, as well as coffee places and craft beer bars. And if you like wine, you can visit the world-class wineries on the city's outskirts.
Entertainment options include street tango, Carnival parades, a local symphony, and ballet productions. For recreation, you find sandy beaches, an 18-hole golf course, gyms, and tennis clubs.
Popular areas of Montevideo include: Ciudad Vieja and Centro, where you find original plazas and period architecture; Cordón, an up-and-coming neighborhood of unique cafés, shops, and nightspots; the Pocitos area, with modern apartments and shopping malls; Carrasco, a low-density suburban neighborhood of single-family homes; and La Tahona, a private golf community just east of Montevideo.
Eighty miles east of Montevideo is Punta del Este, the most renowned beach resort in South America. It's also a university town, with a growing full-time population. Housing in and near Punta del Este includes suburban homes, luxury condos, and country estates.
For recreation, you find a wide range of water sports, golf, tennis, and bowling. Food options range from sandwich places to landmark restaurants. If you like nightlife, there's bars and casinos. And like Montevideo, you find impressive wineries in the nearby countryside.
While you can live in Punta del Este for less than you might think, it is the most expensive city in Uruguay. So, it's not for everyone. However, in the adjoining middle-class city of Maldonado, you can live in a nice apartment just four miles from Punta del Este's beaches, for a lot less money.
Do you like the idea of a small, laid-back coastal town but you still want to be close to city shopping, dining, and services? If so, consider Atlántida or Piriápolis. Atlántida is known for its many trees and large beaches. And it's just 28 miles east of Montevideo's Centro. Piriápolis, known for its hills and coastal centro, is 23 miles west of Maldonado and Punta del Este.
Seventy miles east of Punta del Este is La Paloma. Set in a mostly rural region called Rocha, it's where you find long, sandy Atlantic beaches, a large natural bay, a boat harbor, and a 40-square-mile freshwater lagoon. Surfing, kayaking, kite surfing, and fishing are all popular here.
For country life, you find small farms on the outskirts of most cities and towns. Another option is to settle in a small interior city, where you can live close to the rural life without the cost of owning your own farm.
Renting long term in Uruguay can be a good option. In Montevideo's fashionable Cordón neighborhood, you can rent a two-bedroom apartment for $700 per month. In Maldonado, you can rent a modern apartment for around $500 per month.
If you'd rather buy a place than rent, that's no problem. In Uruguay, you can own any type of real estate in your own name. (You don't need a partner, a trust, or any special permissions.) In Cordón, you can buy a newer two-bedroom apartment for $150,000. In Maldonado, you can buy a nice apartment for $125,000.
For healthcare, most expats enroll in a private plan called a mutualista. A mutualista covers everything from routine checkups to major surgery and emergency care. The cost is just $50 to $60 per month, plus a small copay when you receive care. With a mutualista, you can say goodbye to big deductibles and complicated bills.
Most expat couples in Uruguay live well on a budget of between $2,500 and $3,500 per month including rent. In Punta del Este and the Montevideo communities of Carrasco and La Tahona, the cost of living is higher. In La Paloma and many interior cities, the cost of living is lower.
To become a legal resident of Uruguay, you need to both pass a criminal background check and prove a recurring monthly income source to support yourself in Uruguay (this is often around $1,500 for a single person).
To apply, you enter Uruguay on a tourist visa and make your application to become a resident in person. Opening a bank account is also accomplished in person at a bank. You find several reputable residential specialists in Uruguay. They can help assure you bring the correct documents from home and then guide you step-by-step through the processes once you're in Uruguay.
A married couple can apply for citizenship three years after applying for residency. Single people can apply for citizenship five years after applying for residency. There is no big fee or investment required to become a citizen.
Uruguay is a Spanish-speaking country. You find the most English speakers (including bilingual residency specialists and real estate agents) in Montevideo and Punta del Este. You also find Spanish language schools in these cities, which can be a good way to socialize, as well as learn.
While Uruguay is precious, it's not close. A non-stop flight from Miami to Montevideo is nine-and-a-half hours. But to me and many others, it's well worth it.
9. Spain
Spain seduces retirees with 300-plus days of sunshine and 3,000 miles of coastline. The low cost of living, excellent healthcare, first-world infrastructure, and superb personal safety seal the deal. Spain has long been a favorite retirement destination for the Brits, Germans, Dutch, and other Northern Europeans. Now more North Americans are discovering its allure.
Spain's sun-drenched Mediterranean coast assures retirees that they will never need to shovel snow again. The Costa del Sol and the Costa Blanca promise 300 to 320 sunny days a year. Even Madrid, on the central plateau, boasts sizzling summers and winters where the temperature rarely dips below freezing. Green Spain, along the northern coast, offers a climate similar to Oregon or Seattle…or England which is just across the channel.
Spain also offers life beyond the beach and the golf course. Its geography runs the gamut from golden shores to snow-capped peaks, from dramatic deserts to lush forests. Its cities throb with commerce and culture. Madrid and Barcelona host dozens of world-class museums as well as opera, theatre, and music festivals. Valencia blends medieval and post-modern architecture. Andalusia captivates with the passion of flamenco. Granada crowns its glory with the incomparable Alhambra. Every night is alive with music, conversation and conviviality.
This good life comes with an affordable price tag. Spain's cost of living is surprisingly low. A couple can live in the Mediterranean coastal towns for about $2,600 a month, without a car. Rents are highest in Madrid and Barcelona, so you will need a bigger budget to live there, but as a single woman living in Madrid, I get by on about $2,000 a month. Public transportation in Spain is some of the most efficient and least expensive in the world.
The fruits and vegetables at the heart of the healthy Mediterranean diet are available all year for a fraction of the cost in North America. Fish is ubiquitous on the Spanish table. The cost of eating in restaurants is surprisingly cheap. A three-course, fixed-price lunch including wine or beer can be found all over Spain for $12 to $16. A glass of wine or a beer is about $2.50, and the fact that there is no tipping makes eating out an even better bargain.
Spain's healthcare is among the best in the world. In fact, it is the best in the world according to the World Economic Forum's 2020 Global Competitiveness Report, and it placed second in International Living's 2022 Global Retirement Index. Bloomberg's recent post-pandemic "efficiency listing" for healthcare puts Spain's single-payer public health system in 16th place. In the same study, the USA came in 55th place out of 57 countries. Canada came in 27th place. In Spain, you will likely get better healthcare than you're getting now. Spain has 22 hospitals and healthcare facilities that are accredited by the Joint Commission International, the gold standard of hospital care. In general, costs run significantly less than in the U.S.
Spain has both public and private healthcare systems. As an expat on the non-lucrative visa or the golden visa, you are required to carry private Spanish health insurance for five years. You can choose from several providers. I have Sanitas, the largest private healthcare provider in Spain, which is an HMO, similar to Kaiser, with English-speaking doctors. The cost increases as you age, but it is about equivalent to paying for Medicare, Medigap, and Plan D. At 74, I'm paying about $266 a month, which covers everything with no deductible or copays, including lab work, tests, and basic dental. This Sanitas policy for a healthy 64-year-old couple would be $324 per month. Prescription costs are not covered, but medications are astoundingly cheap by U.S. standards.
After five years, you become a permanent resident and automatically enter the public system. In many communities, but not all, it is possible to buy into the public healthcare system after one year of residency. If you are under 65, it costs about $70 a month, and $187 a month if you are 65 or over. The public system pays 40% of most prescriptions. A new feature being introduced into the public system is the availability of interpreters to translate for patients who don't speak fluent Spanish. Now you can book your interpreter at the time you book your appointment.
Spain's First-World infrastructure puts the icing on this tempting retirement cake. You can drink the tap water. The electricity is on 24 hours a day. Trash is picked up every night. Super-fast Wi-Fi is available nearly everywhere. Public transportation is convenient, quick, and cheap. Clean, comfortable, high-speed trains whisk you across the country in a couple of hours. And you don't need a car, except for in the most remote locations.
On top of all that, Spain is safe. Aside from a few pickpockets, crime is nearly non-existent. Homelessness is quite rare. It's almost impossible to own a gun. You can feel at ease walking anywhere in the middle of the night. The police are efficient and polite. The government is a stable, modern democracy.
The best benefit of all is the Spanish people who are friendly, helpful, curious, and sincerely interested in North Americans and our culture. English is widely spoken in tourist areas and among young people, but everyone is learning and wants to practice. Spanish culture effervesces with the joy of being alive, and it's one of the most open-minded and LGBTQ-friendly societies in the world. Within Madrid, you'll find Chueca, an LGBTQ neighborhood with its own rainbow-striped Metro station. Sitges, on the Costa Brava, has been known as "the Fire Island of Europe" for more than 50 years. Torremolinos, near Málaga on the Costa del Sol, is a gloriously gay beach town.
Did I mention the spectacular food and outstanding wines?
For North American retirees, the most viable visa options are the non-lucrative visa and the golden visa. For a non-lucrative visa, you must have the equivalent of €30,000/$35,000 in a bank account or documented income from pensions or investments of €2,130 a month ($29,644 a year at the current exchange rate) plus €532 a month ($7,404 a year) for your spouse and each dependent child. Income from rental properties or salaries is not accepted. You also have to provide proof of private health insurance in Spain, a clean criminal record from the FBI with fingerprints, and a letter from a doctor stating that you have no infectious diseases. Consulates can add other requirements. You must apply at your home consulate in the U.S.
To get the golden visa, you must buy property in Spain valued at $580,181 (€500,000) or more. Then you get a visa and residency for yourself, your spouse, and your dependent children, as well as permits to work in Spain. Financial documentation, an FBI report, and private health insurance are required. It's good for one year but can be renewed even if you've been out of Spain for more than six months. The purchase must be made within 90 days prior to the application, and the $580,181 must be unencumbered. You can make the application from your home consulate, but applying while in Spain on a tourist visa gives you more advantages. Applications are processed within 10 days.
Rumor has it that Spain will also have a digital nomad visa available in 2022.
8. Malta
If someone were to take Southern California and mix it together with a blend of Tuscany, Spain, and more than a sprinkling of the Greek island of Crete … that person will have created a pretty good analog for Malta, a tiny little speck of rock in the southern Mediterranean, just a geologic stone's throw from Sicily.
And "tiny little speck" is not an understatement. The entire country of five islands—only three of which are inhabited—is basically the size of Lubbock, Texas. Yet it's packed with more than 500,000 people, nearly 15% of whom are expats. Most of those people are sardined into the metropolitan area that stretches, unending, along the east coast—the cities of Valletta (the capital), St. Julian's, Sliema, and the so-called "Three Fingers" of Kalkara, Birgu, and Senglea.
Here, you'll find a Western European lifestyle, spiced with hints of Arabia, which explains the Maltese language—the only Arabic language reliant on a Western alphabet, albeit one with some funky letters. But no fears: Malta was part of the British Empire for 150 years, so English is a national language, too. That history also means you're going to find the locals driving on the wrong side of the road, and encounter traditional British cuisine. You're also going to find an abundance of excellent Italian cuisine, given the islands proximity to Sicily, just 90 minutes away by high-speed ferry.
Everywhere you go in Malta, you get a sense of the age of this place. It's been around for 5 million years or so, and it has been overrun at one time or another by numerous civilizations, from Phoenicians to Romans, Arabs to Normans. All have left their mark in some fashion on the culture, the food, and even on how the place looks.
Once you venture away from the metro area, the country opens up into panoramic, hilly vistas of low-rise plants and trees across a rocky, semi-arid landscape, with unending views out over the Mediterranean. Out here, you'll find ancient megaliths older than Stonehenge, wonderfully quaint fishing villages, and the medieval fortress city of Mdina, which once served as home not only to the Knights of Malta but as a set for Game of Thrones (yes, it looks that authentic).
Just 20 minutes north of the main island of Malta by ferry is the much smaller island of Gozo. It is to metro area what Upstate New York is to Manhattan—a slower-paced getaway. The population here is just over 32,000, so it's very quiet and seemingly years behind the big city, a facet of Gozo that the Maltese and many expats treasure.
The country is also overrun with more churches than seems possible for such a small place: more than 360, or a church for every day of the year. The good news: All those churches mean there are street fairs and festivals—known as "festas"—just about weekly. Aside from that, there's a lot to do in Malta, despite its Lilliputian dimensions. Hiking trails. Some of the best scuba diving in the Mediterranean. All manner of water activities including yachting, sailing, swimming, fishing, and water polo for all ages (seriously, you will find water polo courts right on the sea all over the metro area).
The weather here is about what you might expect for an island in the middle of the Mediterranean, between Italy and North Africa … only in an unexpected way. Lots and lots of sun, for sure; about 300 days per year. But despite being a rocky, dusty outcropping, Malta dishes up swamp-like heat and humidity across the summer. Winters are short and mild, at least in terms of temperature, rarely dipping below the 50s F. But even in winter, humidity is high, which means the cool air permeates to the bone, according to expats who live here. Making that slightly worse is that the homes are designed to say cool in summer, not warm in winter, so walls and floors are all stone, amplifying the chill. The trick—throw rugs all over the place, according to all the expats.
Speaking of housing: Maltese houses and apartments are not cheap. That's a function of a few things. The country sees incessant demand from the rest of Europe, since it's a warm, beachy destination for an often-cold continent. Plus, the country imposes no property taxes, which has created a situation in which scads of homes, passed down through generations to multiple heirs, sit in disrepair because the heirs can't agree on its disposition, yet have no incentive to sell because there's zero carrying cost. That forces builders to build new, which jacks up prices.
Modern, one-bedroom apartments in the metro area that most Americans would find comfortable are in the $900 to $1,600 range, depending on location. In Gozo, expect to pay about 30% less—but also expect fewer amenities and services on the smaller island. If you want to buy, expect to spend north of $300,000, or, again, about 20% to 30% less on Gozo.
Meals in cafés and restaurants cost less than in the U.S., but, again, they're not cheap. Street food is good value. A sandwich and a local Cisk Beer (pronounced: Chisk) will set you back about $3 to $7. But a nice sit-down meal of pasta and a salad, with a glass of wine, is about $30 a person. And any kind of imported, packaged food at a local supermarket can be downright expensive. Expats have learned that the best option is to shop the local veggie trucks that shop up in every neighborhood, hawking fruits and vegetables. Prices are easily 30% to 50% cheaper.
What you pay for in food you save on transportation. The country is so small you don't need a car (and, frankly, you don't want one). Traffic is a nightmare, and parking is the demon inside that nightmare terrorizing you. Luckily, the country has an excelling, efficient, and inexpensive public transportation network. It also has a few local versions of Uber, such as one called Bolt. Download the app to a smartphone, connect to your credit card, and you can get anywhere you want to go, quickly and affordably. Seriously, the place is so small, it's basically a 30-minute drive from the east side of the island to the west.
As for healthcare, Malta's is high quality, ranking fifth in the world. That makes it a popular medical tourism destination. There are just two hospitals in the country, though numerous medical clinics. As an expat resident, you don't have access to national health insurance, so you will need a travel-medical insurance plan. Those typically cost about $2,000 to $2,500 per year from any of several, well-known providers.
The country offers a couple of paths for permanent residency. The quickest is the Permanent Residence Program. It takes several weeks. But it requires €500,000 in assets, financial contributions to the government and a local NGO, as well as certain real estate/rental obligations.
The less costly option is the "self-sufficiency" visa. Its biggest hurdles are €50,000 per year in income (can partly be Social Security), as well as proof of medical insurance, and a 15% tax payment annually (minimum payment: €5,000) based on the money you remit into the country.
For a Western European lifestyle with a beachy afterglow, Malta's hard to beat.
7. France
France is an incredibly beautiful country that leaves few visitors indifferent to its many charms. As the largest and most diverse country (sharing borders with 11 neighbors) in Western Europe, it's no wonder that la belle France has gained increasing popularity as a top spot to retire on the continent. With a captivating culture, stunning natural landscapes, and a cost of living that is surprisingly accessible, this storied land of fine wine and sumptuous cuisine is an excellent choice for retiring abroad.
Housing prices are, on average, 34% less than those in the United States—with property taxes coming in at one-tenth of what you'd expect to pay back home. Of course, if you'd like to set up shop in a swanky Parisian apartment or a chalet in the middle of the Alpes, you'll be faced with a hefty price tag. Outside of those glamorous zip codes, many regions offer very affordable housing options.
In the sun-washed region of the Dordogne, known for its bucolic vistas of sunflower fields, rolling haystacks, and chateaux (castles) which seem to top every bend along the Dordogne River, two-bedroom homes are available for $250,000 or less. Once a well-kept secret among our British friends across the pond, more and more American expats are making the move to this gorgeous region in southern-central France.
The medieval town of Sarlat-la-Caneda, with its vibrant farmers' market and active social calendar, has become a popular hub for North American retirees.
While the glitzy beach towns of the Côte d'Azur may be a strain on the pocketbook, by going a little further inland retirees can find significant savings on real estate. The Var department, just adjacent to the Alpes-Maritimes region (home to Nice and Cannes), is full of cost-friendly destinations. Picture-postcard villages like Cotignac, Correns, and Pierrefeu offer an authentic French-country lifestyle tucked away among the grapevines of Provence. Maisons de village (village-style houses) can be found for $200,000 or less—with a larger budget allowing for an ample garden and swimming pool.
Fans of city-living can head to the fastest-growing metropolitan area in France: Montpellier. A historically influential center of studies, and one of France's most important university towns, Montpellier is an open, multicultural city with an emphasis on the arts and gourmet living. Among the top five sunniest cities in France (Marseille and Toulon often grab the top spot), life in this gem of the Occitanie region is meant to be lived out-of-doors. Retirees can look forward to long lunches on the city's dazzling main square, Place de la Comédie, and early-evening apéros (aperitifs) listening to live music, or preparing to watch a performance at one of the city's many theater venues.
In the summer, a shuttle bus takes residents to the Mediterranean beaches of seaside towns like La Grande Motte and Le Grau du Roi—around a 30-minute journey.
To take advantage of this idyllic southern-France lifestyle, potential investors can access Montpellier's abundant housing market which includes a large selection of affordable, modern apartments. One- and two-bedroom offerings start at $160,000 and $215,000, respectively.
Although enticing, there's more to France than the sunny south, and practically every corner of the country seems to have something special and unique to offer. Known for their friendly attitudes and community spirit, Lorraine and Alsace in northeastern France shine with elegant and cosmopolitan cities like Nancy and Strasbourg. Colmar and Riquewihr, two small towns in Alsace, are fairy tale-like destinations with colorful, half-timbered houses and flower-lined canals. With proximity to Germany and a host of international airports, these regions have all of the fine-living attributes (excellent wine, world-class dining, and a rich artistic scene) associated with France, while keeping housing costs low.
The windswept, seaside regions of Brittany and Normandy are two other northern treasures, and certainly France wouldn't be France without its spectacular wine-growing regions. While retirees can choose to settle in wine-producing areas around the country, Burgundy, Bordeaux, and the Loire Valley are particularly nice spots to enjoy life among the vines.
With talk of fine wine, incredible food, and lower housing costs, it's easy to overlook one of the top reasons to consider a move to France: the healthcare system. Available to anyone after three months of residence, the system has no pre-existing condition limitations, age restrictions, or entry fees. Rated as one of the top healthcare systems in the world (ranked number one by the World Health Organization), costs are incredibly low, and care is modern and reliable. Charges are fixed by the government and cannot be increased by any single provider—you'll be asked to pay the same fee at the top teaching university in Paris as with the local village doctor.
A standard doctor's visit costs $29, and a visit to a specialist is $58, without signing up for French healthcare. Once in the system, after the three-month mark of residing in France, 70% of that cost is refunded to you—meaning you'll pay approximately $9 out of pocket for a standard doctor's visit. At $69 to $173 a day, hospital stays are covered at 80% during the first month, and at 100% each subsequent month. Prescription drugs, already a fraction of the price of their U.S. counterparts, are covered at 65% to 100%.
Retirees pay a very low percentage of their annual income into the universal healthcare system, and, thanks to a tax treaty with the United States, cannot be taxed on income received from Social Security benefits or pensions.
Good food, excellent wine, and a relaxed, gourmet culture make France a very attractive option for retirement. By bypassing the popular metropolitan areas and expensive Riviera resort towns, retirees can take advantage of lower housing costs while maintaining the same standard of living enjoyed across the country. With one of the top healthcare systems in the world, residents enjoy huge cuts in medical costs, and a system that prioritizes individual patient care. A retirement in France provides the ability to experience the best that Europe has to offer, while still keeping a keen eye on your nest egg.
6. Ecuador
If you've been dreaming of retiring in a place where you can easily live off $1,500 to $1,825 a month, depending on location and lifestyle, in a culture which hasn't been gentrified but has all of the accoutrements of modern living, then Ecuador should top your list. Don't be misled by its obscurity. Ecuador's tourism has grown by 30% over the past five years and the country attracts North Americans, Europeans, gap year backpackers, explorers, and expats from around the world, all who come to enjoy its perfect combination of climate, culture, and affordability.
Anthony Bourdain once said about the country: "It is a republic on the equator lying on the west coast of South America and is the second smallest country on the continent. With 1,200 miles of coastline, one of the world's highest active volcanoes, and the Galápagos Islands, it is one of the most ecologically diverse places on the planet."
Ecuador is a largely undiscovered country not yet homogenized but still offering the conveniences of modern living, including high-speed fiber-optic internet, American dollar currency, temperate weather, good public transportation, and affordable healthcare and housing. It has a tranquilo culture where manana means sometime in the future, and people welcome each other with cheek kisses and hugs. It's often described as a trip back to the 1950s, only now the Indigenous men in tribal dress (often seen pulling donkeys along on long ropes) are talking on iPhones. Walk down any major city street and you will see the population is a mix of Indigenous, Spanish descendants, North Americans, Europeans, and mixed ethnicities.
Ecuadorians know how to enjoy life. It's a very family-oriented, mostly Catholic, country where the locals attend services in massive, gold-embossed cathedrals, gather for Sunday dinners, close down their shops to go watch their kids play soccer, and frequently invite expats over for dinner—but be prepared that dinner starts at 8 p.m. with dancing until 2 a.m. (which is most likely why they don't start their days until 10 a.m.) There is an abundance of colorful parades with dancers swirling in fedoras and velvet skirts, fireworks that rival Disneyworld, street performers lining downtown town squares, international cuisine, and an abundance of chic bars where musicians pump out everything from salsa, classical, and rock music. Saying it's a happy place is an understatement.
Weather is near-perfect anywhere you live in Ecuador. You can sit on the beach and enjoy cool sea breezes with temperatures in the 70s F and mid-80s F. Or settle in the Andes, where the equator places the mountains closer to the sun, making even locations at 8,000 feet altitudes produce weather in the 60s F to 70s F.
If you're dreaming of a coastal destination, visit the beaches and you can sit on the shores of Puerto Lopez and whale watch while you enjoy a pilsner and eat freshly made ceviche in beachside canopies. Venture north and you'll encounter small, sleepy, coastal towns that attract expats wanting to escape the rat race, surfers, and hippies riding bicycles in towns like Montañita. Further north is the launching point to explore the Galápagos Islands and its famous blue-footed boobies and giant green tortoises. On the southern coastal tip of Ecuador is Salinas, a modern oceanside town known for its party bars, seafood, and year-round fiestas.
Head inland and you're in the Andes, where you can zipline over mountain valleys, white water raft, get purified by Shamans, and shop for colorful textiles loomed by the Indigenous. Many expats settle in Quito or Cuenca to enjoy the 16th-century Spanish colonial and 18th-century French Republican architecture which earned these cities UNESCO Heritage Site designations. Both these colonial towns offer modern conveniences and their streets are lined with shops, chic bars, and restaurants tucked into scenic, historic, Spanish colonial haciendas.
Go east into the Amazon rainforests and you can white water raft down the Puyo river where you'll see the Indigenous tribes who live on the river with their children, who hoist blow dart guns to test their aim.
Expats are scattered all over Ecuador depending on their lifestyle choices. Larger expat communities are in Salinas, with its beaches lined with modern condos; Cotacachi, a small, sleepy village where craftsman make everything from leather goods to alpaca ponchos; Cuenca, the modern Andean resort town which is the cultural center of Ecuador, where music, art, and New Orleans-style architecture attracts visitors from around the world; and Vilcabamba, the home of the "Valley of Longevity" known for its Indigenous centurions and laidback expats who sit outside at cafés trading philosophies.
There are few places where living is as affordable as in Ecuador. There is something for everyone, regardless of your budget. Consider that you can own a home on a Pacific Coast beach or a condo with great views in the Andes for around $150,000. Rentals are plentiful and affordable too, with a two-bedroom, two-bathroom condo available in downtown Cuenca for $500.
Since the land produces excellent food, mostly with year-round growing seasons, prices at local mercados are so low that it is difficult to buy more than $15 worth of fruits and vegetables. Household help is available for $20 for four hours of cleaning, gardeners run $20, and a deep tissue massage will run between $30 to $40 for a 90-minute massage. No need for heating and air-conditioning bills in most of the country because of the temperate weather, and you can live most places without a car, paying 30 cents for trams, and $2 to $5 for cab rides to get you almost anywhere in town.
Cuenca boasts the largest expat communities and many activities to get involved in—day trips to nearby towns, card games, dinner clubs, trivia, art classes, hikes in the Cajas, and long lunches with friends.
Living in Ecuador can give you a retirement you could only have dreamed about if you had stayed in the U.S. Instead of living paycheck to paycheck or having to work well into your retirement, Ecuador will provide a safe, joyful, tranquilo lifestyle, with money left over to travel the world.
It's no wonder that Ecuador has consistently placed in the top ten retirement locations in the world. It's not just an ecological paradise, it's a place where you can make friends, stop worrying about money, and enjoy the diversity of a country that is only a four-hour flight from the U.S. Not that you will want to go back.
At this stage of life, we can either sit back in our recliners and watch television all day, or we can realize that life isn't over and the adventure is just starting. Perhaps Bourdain said it best, when he said: "Your body is not a temple, it's an amusement park. Enjoy the ride."
5. Colombia
Looking for that perfect spot on the earth for retirement? You are not alone. Lots of people are searching for their little slice of heaven where they can spend their "best are yet to come" years. Colombia checks many of the boxes for those wanting to live in a place with a lower cost of living, excellent healthcare, close proximity to the U.S. and Canada, and climate options to suit practically every taste.
As the gateway to South America, Colombia sits at the northern tip of the continent and covers 440,831 square miles, approximately the combined size of the states of Texas and California. For comparison, Colombia is geographically four times larger than Ecuador, 15 times larger than Panama, and 23 times larger than Costa Rica. Colombia has coastlines on both the Caribbean Sea and the Pacific Ocean. It has the three ranges of the Andes Mountains running down its spine in the western half of the country, as well as the Amazon rainforest in the southeast.
Colombia is the second most biodiverse country in the world, so what you pack will depend on where you are planning to live. The coastal areas of Cartagena, Barranquilla, and Santa Marta are hot and humid, with daytime temperatures in the upper 80s F to low or mid-90s F. The mountain areas of Medellín, Bucaramanga, Pereira, and the Coffee Triangle have a more temperate climate. Temperatures range from the mid-70s F to low 80s F with no humidity. Bogotá will be much cooler, with temperatures in the mid-60s F to low 70s F.
This country offers colonial towns and thriving cosmopolitan cities; places to enjoy the mountains and Caribbean beach towns to soak up the sun. Just three hours from Miami and Fort Lauderdale, Colombia welcomes non-stop flights into its major cities of Bogotá, Medellín, Armenia, Barranquilla, Santa Marta, Cartagena, and Cali.
You will find that Colombia is a more developed country than many other countries in Latin America, with the infrastructure, modern products, and services you'd expect in the major cities of a country on the move. Colombia is no longer Latin America's best-kept secret because more and more expats are moving here to start a new life in this beautiful country…either retiring or continuing to generate an income.
Medellín is one of the fastest-growing expat havens in Colombia. Due to the near-perfect climate, flowers are constantly in bloom and dot the streets with color year-round. Spend just a few hours walking around the city and you will see why it is nicknamed "The City of Eternal Spring." This perfect weather is what first drew me to the city. I lived in Maine for 27 years before I moved to Medellín in 2012, and I am ecstatic to announce that I have not had to deal with snow since my move.
The World Health Organization (WHO) ranks Colombia´s healthcare system as number 22 out of the 191 countries they review. That is better than Canada which ranks number 30 and the U.S. which ranks number 37. On top of this, when financial publication América Economía put together their latest annual list of Latin America's top 63 hospitals, 26 of those hospitals were based in Colombia. That means that 41% of the top Latin American hospitals are in Colombia. The larger cities of Bogotá, Medellín, and Bucaramanga have hospitals which have received the Joint Commission International accreditation, the gold standard for international healthcare.
Visiting Colombia is simple. You can come for 90 days with just your U.S., EU, Canadian, or Australian passport, and then extend for another 90 days. If you want to stay in Colombia for more than 180 days in a calendar year you will need a visa. Retirement visas are relatively easy to get, require proof of at least $750 monthly Social Security income, or $2,500 from a private pension or 401K (based on current exchange rates), and are issued for up to three years.
The real estate owner´s visa applies to people who purchase real estate in their own name for at least $83,000 (based on current exchange rates), a very low threshold compared to many other countries. This visa is also issued for up to three years at the discretion of the officer processing your application.
Your dependents, which could include a spouse, partner, minor children, or someone who is economically dependent on you do not need to apply for a visa too. You can add them to your visa as beneficiaries. Colombia legalized same-sex marriage in 2016, so spouses are covered as beneficiaries.
Retirement dollars go much further in Colombia. A couple can live in many cities around Colombia for $2,000 per month or less. Of course, your cost of living will depend on your lifestyle and where you choose to live. Nancy says, "I can tell you that my living expenses are 60% less than they were back in Maine. Just the fact that I don't have to pay heating or cooling costs has saved me about $3,400 per year alone."
"I'm living a lifestyle I couldn't come close to in the U.S.," Robert Venhuizen, 68, says. "I have enough money to do what I want." Life in the pueblo (small town) of San Antonio de Pereira, 45 minutes outside of Medellín, has a slower lifestyle, less traffic, and a low cost of living for Robert. "Since my only income is from Social Security, I could not approach this lifestyle back home. Financial freedom is definitely the greatest benefit to living in the smaller community."
Colombia is probably one of the most misunderstood countries in the world. Most likely the only exposure you've had to this country were the Juan Valdez coffee commercials and the seemingly nightly news stories about Pablo Escobar and the drug cartels. Well, that was then and this is now. Colombia is still world-renowned for its coffee, however the shadow that Pablo Escobar cast over the country has been lifted to reveal the true Colombia: warm, welcoming people, stunning scenery, a contender in world economics, and an exporter of oil, flowers, minerals, and emeralds.
4. Portugal
It's no wonder that Portugal has topped the charts for the best places to retire through the years. This tiny country in the southwest corner of Europe has something for everyone. Vibrant cities full of Old World charm, miles of golden sandy beaches, green, rolling hills, some of the best healthcare in the world, low cost of living, and safety.
But for me, the best part about living in Portugal is the people. The Portuguese people are warm, friendly, and greet everyone with double-cheeked kisses. On the Silver Coast we rented our first apartment from a sweet, Portuguese woman that spoke no English but always filled our arms with fresh fruits and vegetables from her garden. Despite the language barrier, she became like a sister to us, and we just loved her. At our current rental in the central Algarve, our landlady has shown us around the area, helped us to navigate government offices and even dropped off a gift basket at our door on my birthday. She too is like one of the family, speaks fluent English, and is a person we truly adore.
Since English is taught in schools here starting at the sixth-grade level, many Portuguese do speak some English, which makes retiring here a little easier. Cinemas throughout Portugal offer first-run movies in their original language, which is often English, with Portuguese subtitles.
As a way to encourage foreigners to move to Portugal, the government even offers free Portuguese language classes at schools throughout the country. These run in conjunction with the school year and provide immigrants with an elementary level of understanding and communication skills in the local language, to facilitate and enrich their daily lives.
Perhaps the hardest decision about moving to Portugal is where to live, so let's have a look at a few options.
My husband Clyde and I began our lives on Portugal's beautiful Silver Coast in the historic city of Caldas da Rainha. The name literally translates to the "Queen's Baths," since the city was constructed around a thermal spring that now boasts the oldest thermal hospital in Europe. Just one hour north of Lisbon, this mid-sized city has a cobbled downtown, daily produce and fish market, weekly flea market, modern shopping mall, scenic park with a lake, and a sizeable expat population.
If you are looking to retire in a city full of Old World charm, check out Lisbon. The city comes alive with colorful tiles, museums, palaces, nightlife, and a tram system that navigates the steep, cobbled roads. Take a deep breath and inhale the sweetness of the pastries that are all around. Sample an original custard tart in the famous bakery of Belem that has been baking these delectable treats since 1837.
Head north to visit Portugal's second-largest city, Porto. Famous for its production of port wine, stately bridges, a colorful riverfront area, university vibe, and tours along the Douro River, there is much to explore. Porto also has an international airport, one of three in the entire country, which makes it easy to come and go.
Looking to retire and live without a car? Then city life in either Lisbon or Porto might be for you. Portugal has an excellent long-distance bus and train system, also making it easy to visit other areas of the country. Both cities have plenty of expats and, because of tourism, English speakers are easy to find.
South of Lisbon is the Alentejo region that includes the cities of Beja and Évora. The largest and most rural region of the country, it is famous for the fields of wildflowers, stately cork oaks, historic towns, and a sparse population. Life here is slow, winters are cool, and summers are hot and dry.
The southernmost region of Portugal is the Algarve. Known for its Atlantic beaches, fishing villages, golf resorts, waterparks, hot, dry summers, and tourists. Due to its long history of British tourists coming here on holiday, English is widely spoken.
So, how much do you need to retire to Portugal? Although it depends on many factors, you can estimate that you can live on about one-third less here. A couple can live comfortably, but not lavishly, in Portugal on $2,500 per month. If you want to live in Lisbon, Porto, Cascais, or the Algarve, you should bump that number up to $3,000 or more.
My husband Clyde and I have called Portugal home for over three years now. Our first rental in Caldas da Rainha was a three-bedroom, fully furnished, private home where we paid just $404 per month. The house offered views of lush, rolling hills and fertile farmland that we loved. But the winters were too cold and wet for us, so we moved further south.
Now we live in Vilamoura, an unincorporated area near the city of Quarteira. Here we rent a two-bedroom condominium in a gated complex with a pool and garage for $981 per month at the current exchange rate. We love Portugal and have never regretted our decision to move here.
3. Mexico
In many ways, Mexico is the original retirement haven for Americans and Canadians, with expats coming here for going on 50, 60 years. It's popular for many reasons:
Mexico is close—it's the United States' neighbor, after all—and easy to get to by either driving or taking a direct flight into one of the country's many international airports. There's low-cost, top-notch healthcare, including a well-regarded government system. The weather is great from coast to coast. It's a modern country with high-speed internet, good highways, reliable electric and water, good cellphone service, and stores and brands you're used to.
And being such a large country, about three times the size of Texas, means there is a wide variety of climates, cultures, landscapes, and lifestyles—there really is a place for everybody in Mexico, from bustling beach resorts to quiet country villages to picturesque colonial towns to major metropolitan areas.
And that's just the start of why more than 1 million Americans and about a half-million Canadians live in Mexico either full time or part of the year (there are a lot of snowbirds in the country in winter, especially from the northern U.S. and Canada).
That likely makes Mexico the number one expat destination in terms of sheer numbers. And for many who come, that large expat population is a big benefit in itself. When you first move to Mexico, you don't have to be a pioneer. You don't have to figure everything out. And, although it is a great idea learn Spanish, you don't have to be fluent or even speak much at all to get around comfortably.
Things are "set up" in a way. Locals are used to having foreigners around. And that expat community is very welcoming, which makes the transition much easier. People can help you find a rental home or a specialist doctor…recommend restaurants, a lawyer to help you secure residence, and just about anything you can think of. And, of course, there are all sorts of fun things to do like clubs, volunteer work, live music, theater, happy hours, parties… Many expats in Mexico say they've never had as many friends or such a full schedule.
Importantly, Mexico still retains its distinct culture. Yes, tourism and expats have changed some communities. But the holidays, the celebrations, and the festivals still go on. And as a foreigner, it's quite a lot of fun to learn about these traditions and even sometimes take part. It's part of that transition process as a new expat, and you'll find that Mexicans are very welcoming to newcomers and proud to teach them about their country's history and what makes it special.
As far as practical matters, Mexico has it covered.
Cost of living is, of course, tied into lifestyle and habits. But on average, a retired couple could live well in Mexico for right around $2,000 a month. That covers housing, transportation, healthcare, utilities, food…everything. Some people get by on much less because they live very much like locals, others spend a whole lot more—if you want luxury and high-end, Mexico certainly has it. The popularity of a place, whether it has a big expat group or is a tourist destination, can also impact prices.
But in general, Mexico is a very affordable country, with good value real estate (whether you rent or own), good food at cheap prices, whether you're shopping in the market or going out to eat, low-cost medical care, cheap or even free entertainment, and other ways to save. Those over 60 get a special discount card to save on travel, prescriptions, and much more.
Another big bonus: it's easy to become a resident. The income requirements are quite reasonable for the two categories most apply for: monthly income of around $2,100 a month or $36,000 in the bank for temporary residence, or $2,700 a month or $149,000 in the bank for permanent residence. Those amounts are approximates because of fluctuations in exchange rates which can change from year to year.
Temporary residence can last for up to four years at a time. At that point, you can re-apply and stay a temporary resident or convert to permanent. You can also apply for permanent residence from the start, if you meet the requirements.
Unlike some other countries, once you have your residence card, there is no requirement to stay a certain number of days out of each year in Mexico. You can come and go as you please without watching the calendar.
The only other things you need to apply for residence are proof of your home country citizenship (your passport) and marriage certificate if you're applying with your spouse. The application process is smooth, with much of it done online. And even though the process must start at a consulate outside of Mexico, that's no big deal because there are dozens in the U.S. After that initial approval, you finish at the nearest immigration office to your new home in Mexico. The whole thing takes a matter of a few months, sometimes less.
A big part of the lower cost of living in Mexico is the healthcare. There are two government-run programs, including one (INSABI) that is basically free to Mexican citizens and foreigners with residence (there can sometimes be some small out-of-pocket expenses). This system is designed for those without the means to pay for any other healthcare and has facilities all around the country. Another government option is called IMSS, which costs about $500 per year per person. However, with IMSS pre-existing conditions are not covered.
There is also private healthcare, with clinics and hospitals with all the modern equipment and technology, and doctors of every specialty trained in the latest techniques and procedures. In fact, Mexico is a major medical and dental tourism destination for that reason. You can pay cash at a private facility (costs are a fraction of the U.S.—try $50 to $70 for a specialist visit, $300 for an MRI) or use local or international insurance.
As I mentioned, Mexico enjoys great weather. But it's quite varied depending on where you are.
There's the dry heat in the desert in and around Los Cabos at the tip of Baja California, contrasting with the perpetually sunny and warm days and slightly cool nights of the northern part of the peninsula, which is just over the border with Southern California.
On the Pacific, Caribbean, and Gulf of Mexico coasts, the beaches in places like Puerto Vallarta and Playa del Carmen are beautiful and the weather is warm and humid, cut by sea breezes, year-round. Head to the center of the country, to the Colonial Highlands and cities like San Miguel de Allende and Guanajuato are temperate pretty much year-round, with some cold days in winter.
Mexico certainly has a lot to recommend it. And it's destined to be an expat favorite for years to come.
2. Costa Rica
Sure, the secret has long been out about Costa Rica's popularity. But that does not stop millions of visitors and new foreign residents from discovering its special brand of enchantment, lured by the country's tropical climate; lower cost of living; friendly locals; affordable medical care; vast real estate options; and, of course, its natural beauty for which the country is famous. Located in Central America between Nicaragua and Panama, a region often plagued by political and civil unrest, it is nice to know that Costa Rica remains a beacon of stability, democracy, and that sought-after laid-back lifestyle.
When the government abolished their army in 1948 the world took notice, earning Costa Rica the nickname the "Switzerland of Central America." That military budget was pledged to education and healthcare. Resulting in education for all and a First-World literacy rate. Plus, healthcare access for all citizens and legal residents with one of the top-rated public healthcare models in Latin America.
This republic is internationally known for its tranquility and commitment to the environment—with roughly a quarter of its land protected as national parks and wildlife refuges. The current democratic government, under Carlos Alvarado Quesada*, is considered progressive on most, but not all, political policies. For example, LGBTQ same-sex marriage is legal and women's rights are mandated. Although readily available, marijuana is not sold legally. Gun laws are also considered strict and possession is only legal for citizens and legal immigrants with permanent residency status. Background and criminal checks, psychological tests, and gun training are mandatory. Hunting is illegal. *Note: the next presidential election takes place February 6, 2022.
There are two healthcare systems within Costa Rica–both public and private. Once you have acquired your residency, you pay approximately 7% to 11% of your reported monthly income into the Caja Costarricense de Seguro Social healthcare system (Caja for short) and this national medical program is available to you without copays, pre-existing exclusions, or age disqualifications.
Residents have the option to blend public healthcare with private medical care either through out-of-pocket self-insuring or with the purchase of private insurance policies. You can purchase these through familiar insurance brand names; priced significantly less compared to a similar policy in the U.S. You will find three JCI-accredited private hospitals in the San José area, as well as numerous private clinics throughout the country. The public system has over 29 hospitals and nearly 250 regional clinics, making it easy to find healthcare no matter where you choose to settle.
A couple can live comfortably, but not necessarily extravagantly, here for around $2,000 to $2500 a month. This includes renting a two-bedroom home/condo with North American amenities, air conditioning, plus groceries, entertainment, transportation, and healthcare. If your monthly budget is over $3,000, you will find a relaxed lifestyle with most creature comforts you require.
One of the things you hear often from expats is how warm and welcoming the ticos (Costa Ricans) are. They are wonderful people, eager to share the magic of their culture, food, and traditions with foreigners. You will also find engaging international communities of expats who will help you through the process of acclimation. The vast majority of new arrivals say it is very easy to make friends and fit in here. People of color are also finding a more peaceful existence in Costa Rica away from the systemic racism associated with the U.S. The Costa Rican government's official proclamation rejects all forms of racism and discrimination.
Pura Vida is a common Costa Rican phrase. Although it translates to "pure life," this definition merely scratches the surface of a phrase deeply woven into Costa Rican culture, and used to convey anything from "hello" and "goodbye," to "great news," "cheers!" and countless declarations in between.
Most expats will confirm they are living a healthier lifestyle once they arrive. Costa Rica is an outdoor playground—with no shortage of physical activities on offer, such as fishing, golfing, horseback riding, hiking, surfing, pickleball, and yoga. Plus, it's easy to create a healthy diet of less processed food and abundantly healthy choices of locally grown fruits, vegetables, organic eggs, seafood, and grass-fed beef. It is no surprise to hear reports about expats having shed unwanted weight, lowering their blood pressure, taking fewer prescription drugs, and having overall better health of mind, body, and soul.
These statistics should come as little surprise since Costa Rica is home to one of only five "Blue Zones" in the world—located on the Nicoya Peninsula in Guanacaste. These zones were discovered by National Geographic longevity researchers in the early 2000s. They consist of regions that have an unusually high population of centenarians (100+ year-olds). Ten times greater than in the U.S. The research confirms qualities such as healthy diets, natural calcium-enriched water, sunshine, active lifestyles, strong familial and friendship ties, and faith contribute greatly to their longevity.
Costa Rica, like all of Latin America, is predominantly Roman Catholic with approximately 75% identifying as Catholic. Even so, Costa Rica is considered quite secular. The government assures religious freedom for all. You will also find Evangelicals, Protestants, Jehovah's Witnesses, and small numbers of Jews, Mormons, and Muslims. Expats who settle in larger international communities will be able to find nearby English-speaking nondenominational churches for worship.
With a dozen official climate zones and hundreds of microclimates, there is someplace for everyone's personal weather preferences. Many people prefer the temperate "eternal spring" climate of San José, the capital, and the surrounding Central Valley. Other popular choices are the dry, hot beaches of Guanacaste, or the lush, green landscape of the jungles in the south and Caribbean side.
The pandemic turned the world upside down, and Costa Rica felt similar repercussions. The country is now in a slow economic recovery, with initiatives like the new digital nomad visa and an updated law to attract retirees with perks such as a lower threshold for investors (lowered to $150,000 from $200,000), and the ability to import a shipping container of home goods tax-free, as well as two vehicles—sans the steep import costs. The healthcare system has been extremely strained, but not broken. The indicators point toward Costa Rica continuing to be a good long-term relocation contender—given its protected natural beauty and resources, resilient population, and progressive visionaries—as we move toward a better managed COVID world.
1. Panama
Some say the only constant in life is change. But after more than 15 years in Panama, I've found that some of the best things in life remain the same. It's no surprise to me that this tiny powerhouse has—once again—taken the number one spot in International Living's Annual Global Retirement Index.
We've been here before…and with good reason.
That's because, when it comes to overall benefits and value, Panama is very tough to beat. It's what you get when myriad pros come together to create the perfect tropical storm. All any doubter has to do is make a list.
Start with Panama's geographical position and climate. Just a three-hour flight from Miami, it's perfectly positioned between North and South America, on a narrow isthmus between the Pacific and the Caribbean.
It's warm and tropical, but completely outside the treacherous hurricane belt. Though it's a high-humidity, high-rain destination…especially in the mountains and on its Caribbean coast…it's also one of the region's sunniest expat destinations. My days here are balmy and pleasant, characterized by ocean breezes and light, bright mornings.
The cornflower-blue skies and deep-green jungle foliage are the stuff of #nofilter posts. At this latitude both the Pacific and Caribbean defy description, with countless hues from turquoise and pale jade to brilliant, sparkling sapphire. (And as one of only three carbon-negative countries in the world, Panama is serious about protecting this environment.)
The mild climate and incredible biodiversity are just the tip of the iceberg. Panama's shape and strategic position also made it the obvious choice for its now world-famous canal. That in turn led to major infrastructure works and the development of the region's busiest flight hub.
People who've never been here tend to assume it's very Third World, but I have reliable power, water that I can drink straight from the tap, high-speed internet, and excellent cell phone service. For 35 cents I can hop on Central America's only metro line and zip downtown in 10 minutes.
The city center is framed by a gleaming skyline and the sparkling Panama Bay. Residents and tourists come here to work out, skate, ride bikes, have picnics, and so much more. A vast, verdant park and recreation area stretches from here to the romantic historic quarter known as Casco Viejo.
At the other end of the city is Tocumen International Airport, known as the "Hub of the Americas." Today, Panama is one of the easiest retirement destinations you can travel to from the U.S. or Canada. There are direct flights to Panama from all over the U.S., as well as several cities in Canada and Europe.
Travel within the country is easy, too. I love exploring, and from my home in Panama City I have so many options it's hard to keep track of them all. In just 20 minutes I can drive to Veracruz for a boozy seafood lunch on the beach. Or I can hop a 30-minute ferry to Taboga Island, also known as the "Island of Flowers."
The cool mountain towns of Cerro Azul, Sorá, and El Valle are a one- to two-hour drive from the city. The unspoiled Caribbean beaches of Portobelo are about two hours away by car. Or I can fly to my favorite Caribbean archipelago in an hour.
The most popular destination for expat retirees is the lush highland haven of Boquete. It's almost as far as you can get from the city, about six hours by car. I usually fly, as it's just an hour to the domestic airport in the city of David. From there, I can rent a car and be in Boquete… sipping award-winning coffee…just 40 minutes later.
My favorite spot right now is Coronado, a happening beach town just an hour's drive from the capital. In fact, I like it so much I bought an apartment there, and am packing up to move as we speak. Coronado is home to one of Panama's most active and welcoming expat communities. I'm not even there yet, and I'm already getting invites to potlucks and happy hours.
I also plan to join in on fitness activities like yoga and water aerobics, and who knows what else. There's tennis, golf, pickleball…you name it, someone's probably doing it.
No matter where you live in Panama, you're likely to be no more than an hour away from excellent hospitals. In Coronado I'll have access to the San Fernando facility. It's a satellite of the San Fernando in Panama City—a JCI-accredited hospital affiliated with the Miami Children's Hospital, Baptist Health International of Miami, and Tulane University Health Services Center and Hospital Clinic.
Panamanian doctors make me feel truly cared for. They don't rush through appointments and they'll often give you their cell phone number so you have direct access to them while you're going through treatment or recovery. In fact, I'd say Panamanians in general are the best part of living in Panama. I have made so many wonderful friends here. People who are welcoming and fun and have a wide range of interests, so the conversation is always scintillating.
Panama may not be perfect—no country is—but I wouldn't trade it for anything. As a single woman I feel safe and free to live my life here, whether I'm going out to dinner and Ubering home late at night or driving cross-country to visit friends. Perhaps that's because this is truly a land of opportunity, home to thousands of hard-working, upwardly mobile locals and immigrants.
There have been a lot of ups and downs over the past couple years—in Panama and all over the world. But this country has a well-deserved reputation as Central America's powerhouse. And here's the thing about living in a powerhouse nation: Panama was perfectly poised to weather the financial and health-related storm, with excellent healthcare and a strong economy that was bound to bounce back.
So, these days it's "back to business" here. The country is busy welcoming tourists, new residents, and new investment, too. And if you're on your way down, rest assured that Panama is also ready to welcome you.
How We Compile the Annual Global Retirement Index
Each year, we use our ever-expanding network of editors, correspondents, and contributors all over the world to give us the on-the-ground information and recommendations we need to put our index together…
All these people were once in your shoes. All of them wondered if they could find a better life abroad. Many of them were former International Living readers who took the plunge, and now want to share their love for their new home with the world. These are the people we draw upon to put together our index each year.
We rank and score each of the 25 countries in the Index across the following 10 categories:
Housing. This looks at the value of real estate and how easy it is to buy or rent your dream home overseas. We assess things like the price of houses and condos in areas an expat retiree would like to live in, annual property tax, and if there are any restrictions on expats owning property. We also asked our correspondents whether there are good opportunities to invest in property as a means of earning a rental or capital return.
Benefits & Discounts. In some countries, as a retiree you can get discounts on lots of things, from airfare and food to electricity and public transport. All the benefits and discounts retirees can get in the country are factored into this category.
Visas & Residence. If you can't legally and easily call a country home, it won't be much good as a retirement spot. This category looks at things like how easy it is to get permanent residence, whether the income you make outside of the country will be taxed within it, and if there are any special residence options for retirees.
Fitting In/Entertainment. This isn't just about making friends with locals and expats. It's also about feeling at home. Can you pick up your favorite North American comforts when you need them? And how easy is it to adapt to the local culture? This category looks at all of these things. Also, what will you do when you're there? Are there lots of museums, events, and exhibitions? Are there lots of outdoor activities? And can you catch a movie in English when you want to?
Development. You wouldn't want to live anywhere where you couldn't stream your favorite movies, call home, or access reliable electricity. You'll also want quality roads and an efficient public transport network. These are just some of the factors that feed into the Development category.
Climate. Moving abroad gives you the chance to escape from the extremes of weather back home. You can find places overseas where the weather is just perfect for you. In this category, we rate the climate of each country, factoring in things like rainfall, temperature, and humidity.
Healthcare. In this category, we put our experts to the test like never before. How much will you have to pay for things like laser eye surgery, a tooth crown, or a blood transfusion? Can you get common medications for things like asthma and diabetes? And do you need a prescription to get a refill? When it comes to assessing healthcare, we factor in both quality and price to give you a fair and balanced view.
Governance. Knowing that your new home respects personal freedom, keeps the bureaucracy to a minimum, and offers a stable and safe environment in which to enjoy retirement is a nice feeling. You'll also appreciate an efficient banking system. And how well did each country cope with the COVID-19 situation, according to our correspondents? The Governance category examines these factors.
Opportunity. Retirement doesn't need to be a grinding halt. Maybe you have a business project you'd like to try out, or perhaps you've thought about supplementing your income with some freelancing work or online employment. We've examined how well the local authorities support small business, whether it's easy to work remotely, and whether there's a strong economy in each country. You'll see the answers reflected in the Opportunity score.
Cost of Living. A country has to be affordable to be a great retirement spot. It's that simple. And to assess how affordable each country is, we got our experts on the ground to fill out a comprehensive monthly budget. Everything from the cost of a liter of milk to a bottle of beer to a movie ticket was factored in.
Note: We've given Nicaragua and Bolivia low scores in the Opportunity and Governance categories. They're still viable retirement locations, but because they've experienced political instability in recent years, proceed with caution.
Source International living