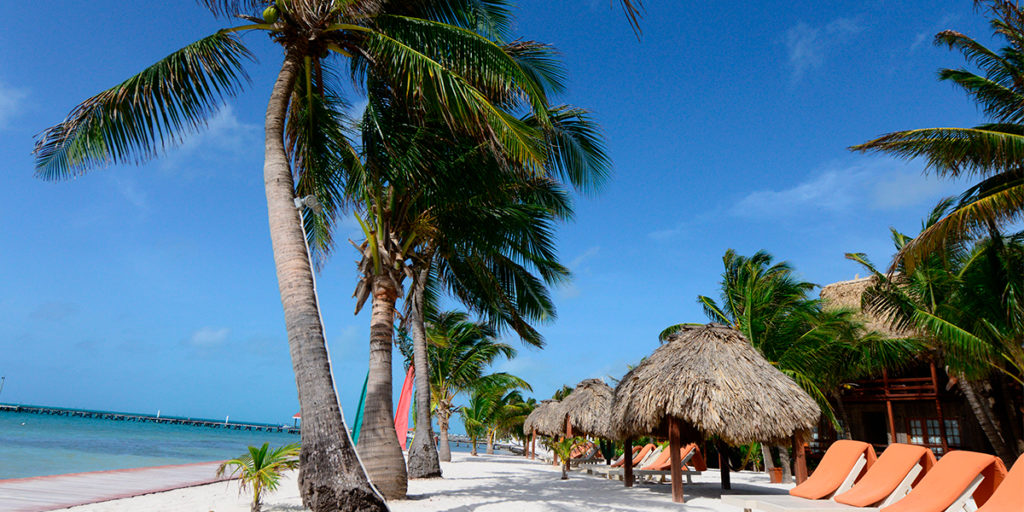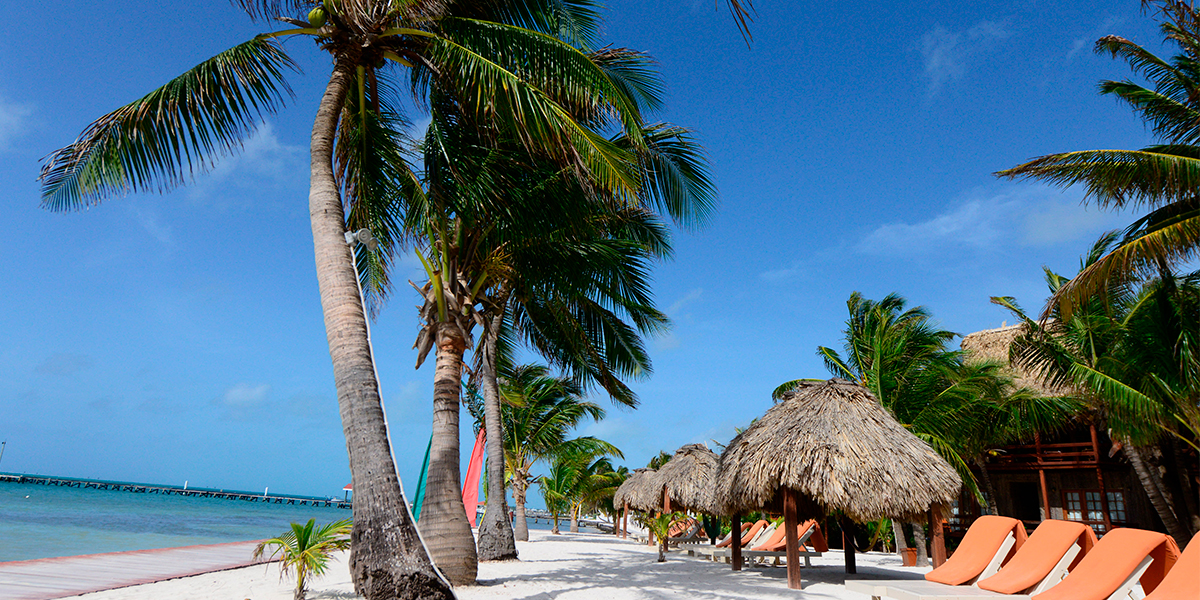 BELIZE CITY, BELIZE, Wednesday, 18 August, 2021:  The Ministry of Tourism and Diaspora Relations (MTDR) and the Belize Tourism Board (BTB) announce that Norwegian Cruise Line (NCL) resumed port calls to Harvest Caye in Southern Belize today. Norwegian Gem departed Port Miami on its seven-night Caribbean cruise this past Saturday with 1,262 passengers and 1,067 crew onboard. In addition to Belize, Norwegian Gem's itinerary includes calls at Roatan, Honduras; Costa Maya, Mexico; and Cozumel, Mexico.
This is an important milestone for Belize's cruise industry, and present to celebrate and welcome the first guests on Harvest Caye since last year, were Mrs. Nicole Solano, Chief Executive Officer, Ministry of Tourism and Diaspora Relations, Mr. Evan Tillett, Director of Tourism, Belize Tourism Board, and staff from the Belize Tourism Board. They were welcomed by Mr. Jose Negron, Vice President of Private Island Operations for Norwegian Cruise Line Holdings Ltd.
The 75-acre Harvest Caye, NCL's resort-style island destination features plenty of facilities and activities for guests to enjoy, such as a 15,000 square foot swimming pool; a 1,300-foot-long zip line, which is 136 feet above the ground; a Blue Morpho butterfly and nature park; and a seven-acre sandy beach. Nearby tours in southern Belize provide truly authentic experiences to cruise passengers who choose to leave the island and learn more about our jewel.
Norwegian Gem's return to cruising is part of the Company's comprehensive fleetwide redeployment plans. These plans are guided by the robust protocols of the Company's SailSAFETM  health and safety program, which at its cornerstone, includes that all crew and guests must be fully vaccinated to embark for voyages through Dec. 31, 2021. In fact, the Company is the only cruise line in Miami and the state of Florida to offer cruises where 100% of the guests and crew are fully vaccinated. Working with the leading experts of the SailSAFE Global Health and Wellness Council, the robust protocols will be regularly evaluated and modified as needed, making science-based decisions to protect guests, crew and the destinations it visits. During these initial calls, NCL ships will be operating at reduced capacity. As protocols evolve and additional information becomes available, updates will be published at www.ncl.com/sail-safe.
"Belize is home to Harvest Caye and we're thrilled to welcome our guests back for their long-awaited cruise vacations," said Harry Sommer, President and Chief Executive Officer of Norwegian Cruise Line. "I've been impressed and proud of how our global team and destination partners such as the Belize Tourism Board have come together to safely bring back cruising, an over $55 billion-dollar industry that positively impacts communities around the world."
This is the first cruise ship that has called at this southern port since the pandemic led to the suspension of the cruise industry in 2020. The return of NCL is a very important step in Belize's ongoing efforts to rebuild the tourism sector and boost economic activity, as countless Belizeans and businesses have returned to work. Both the Government of Belize and NCL have worked tirelessly to ensure that the guest experience and work environment are aligned to the highest international bio-safety standards. This includes a robust system of sanitization, health screening, and customer care at the port, the island destination, and on the tours and attractions frequented by the cruise guests. The Government and its partners, through the Cruise Tourism Task Force, have developed health and safety protocols that assure the safe restart of cruising to Belize, and commit to continue adjusting these protocols as the pandemic progresses.
 About Belize Tourism Board
The Belize Tourism Board (BTB) is a statutory body within the Belize Ministry of Tourism and Diaspora Relations, and it is governed by a Board of Directors appointed by the Minister of Tourism and Diaspora Relations. The BTB works in conjunction with members of the private sector – including the Belize Hotel Association, Belize Tourism Industry Association and Belize National Tour Operators Association – and is dedicated to building tourism in the most economically and environmentally sustainable manner. As a part of its responsibilities, the BTB promotes Belize as a premier tourism destination to both in-country and international consumers. Among its outreach to the international travel market, the BTB markets the country's unique attractions to travelers, members of the travel trade industry and media outlets in key markets. The BTB is also dedicated to developing and implementing tourism programs that will help strengthen and grow the Belizean tourism industry; promote good destination stewardship; and instill high quality standards for accommodations and travel experiences. For more information on the BTB and its services, visit www.travelbelize.org.