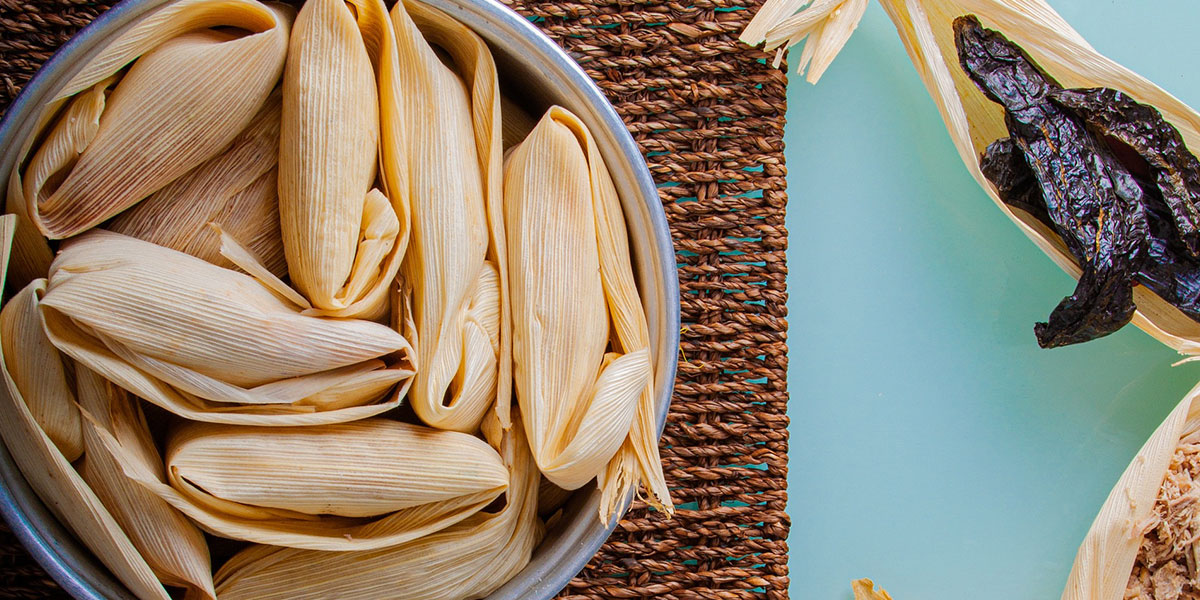 Are you familiar with the cuisine in Panama, Belize and El Salvador? Read on as we are going to explain these countries' typical dishes.
We want to encourage you to discover these and other places with a multi-destination trip so that you can have one of the best experiences of your life. What do you think of the  multi-destination tour of colourful Central America that we suggest? Start planning your holidays with us!
Panama cuisine
Panama has a profound culinary wealth. In fact, the dishes mirror the explosion of colour and flavour of the country itself.
We would like to highlight Panamanian sancocho, one of the most popular dishes. It is a very thick traditional soup that acts as a tonic. It is made with chicken broth to which yam, corn, some spices and coriander are added. It is served hot and is usually eaten as an evening meal.
Conch fritters are another Panamanian delicacy you must try. The conch is a typical Caribbean fish. The dish is prepared with marinated conch fillets, but cut into small pieces, which are seasoned with salt, pepper and lemon. Before placing them in the pan, they are coated with a mixture of flour, eggs, biscuit crumbs and bread.
Belize cuisine
Bundiga is a typical dish from Belize. It is a soup in which banana, coconut and fish are mixed together. The special feature of this recipe is that all the ingredients are seasoned.
Another dish you will love if you decide to come to Belize is rice and beans. Although it is very typical throughout Latin America, in each country it is made in a very different way, as the types of rice vary from one region to another. In Belize, the beans can be black or red and are mixed with coconut milk. You can accompany it with lime juice or Belizean rum.
El Salvador cuisine
El Salvador has a delicious cuisine to offer tourists who decide to discover the country's treasures. Read on to discover two of the most famous dishes!
Tamales come in a wide variety, but tamal de elote is one of the most succulent dishes in this region and you're sure to find it delicious. It is very easy to prepare. It consists of a corn tamale, but it has to be tender, and salt, sugar, milk, cream and butter are added. Once the mixture is made, it is wrapped in the leaves of the corn cob.
Pupusas, on the other hand, are the quintessential dish of El Salvador and a favourite among its population. If you visit the country, you can't leave without trying them. It is a tortilla made with a corn dough base, although it can also be made with rice. It is filled with cheese, beans, chicharrón (pork crackling) and cheese with loroco (edible flowers native to the region). It can also include pumpkin.
Over the years, this dish has evolved and can now be eaten with chicken, seafood and certain edible herbs. Pupusas are also served with pickled natural cabbage slaw and natural tomato sauce. If you have gone for this option, you should know that they can be eaten with horchata (rice milk), coffee or chocolate. They can be enjoyed at any time of the day, but Salvadorans prefer them for breakfast or dinner.
To conclude, sampling the Panama, Belize and El Salvador cuisine is a must. Try a multi-destination trip and enrich your cultural and culinary knowledge. Visit our website to discover more about the many experiences we have to offer. Among them, we can't help but highlight Cuisine and Cultural Diversity.