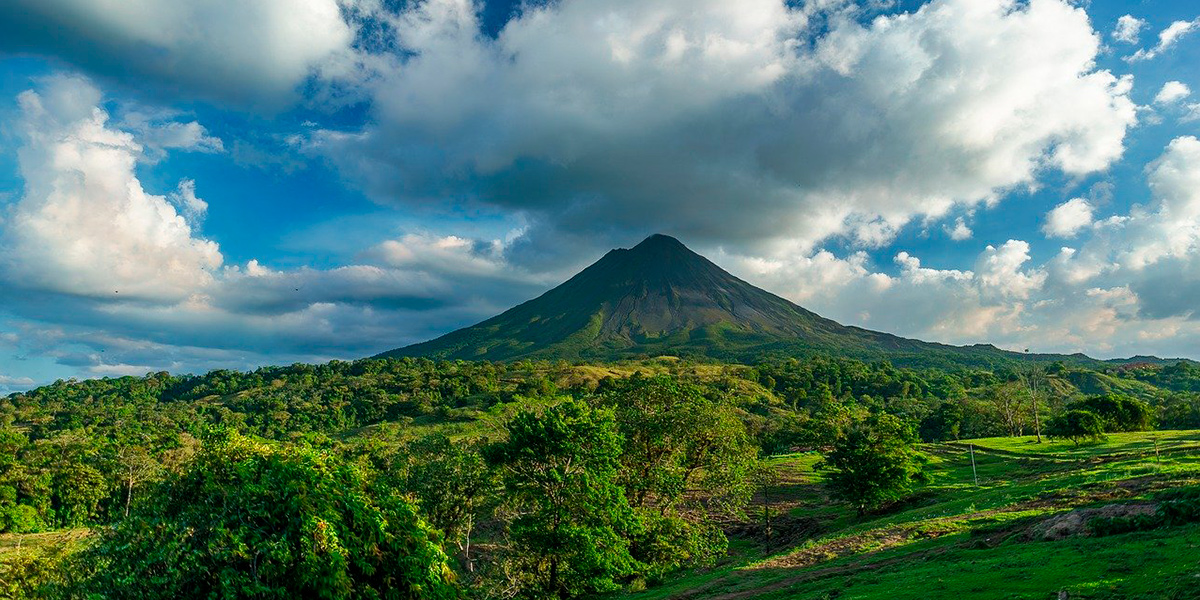 A trip to Central America in winter is just as fascinating as visiting the region at any other time of the year. Of course, some of our usual recommendations for planning a journey through Central America will change when travelling in this season. Not surprisingly, this is the dry period, as rain is concentrated in the months of April to October.
So what should you pack? How many days should your multi-destination trip last? I will answer all these questions and more with ten tips that will allow you to experience a getaway worthy of Hollywood.
Countries to visit on a trip to Central America in winter
First of all, I remind you that on a journey like this, you should normally visit all the natural charms of the region, such as the Mombacho Reserve, in Nicaragua, or Limón beach in the Costa Rican Caribbean. Both in this country and in El Salvador, it is easier to see exotic fauna in winter. And there's much more to Central America than just nature. How about discovering the Mayan ruins of Caracol, in Belize, the colonial beauty of Teguicigalpa (Honduras), the breath-taking views of Yaxhá, in Guatemala, or the cosmopolitan charm of the capital of Panama in winter?
Ten tips for traveling to Central America in winter
Make the most of your stay with these ten recommendations:
Plan your journey
If you improvise when you arrive, you will lose time that could be spent exploring other treasures. That's why it's important to prepare every detail in advance.
2. Opt for a trip lasting several weeks
There is so much to see in Central America, even in winter, so I recommend that you spend a couple of days visiting each country.
3. Come up with a budget
Strolling through the urban centres of Central America is free, but in order to access other areas such as Corcovado National Park (Costa Rica) you will need a ticket. Plan your expenses in advance to avoid disappointment.
4. Download travel apps
Equip yourself with technology by opting for apps that offer suggestions or allow you to read opinions from travellers, and which also work offline. Take note: VisitCentroamérica, TripAdvisor, Hostelworld, Skyscanner, Hopper, TripIt or Around me.
5. Opt for a single currency
Most countries in this region accept the US dollar. Therefore, this should be your choice.
6. Check what vaccines you need
Make sure you follow this step no matter what time of the year you travel, especially in times of COVID. Measures are changing, so I recommend you check what the requirements are for each country at the time of travel.
7. Think about what clothes to pack
Central America has a diversity of microclimates, although there are no drastic changes in temperature from one season to another. Include summery and mid-season clothing and don't forget to pack specific footwear: closed-toe shoes if you're going to walk by the Guatemalan Tajumulco volcano, or sandals if you're going to surf in El Sunzal (El Salvador).
8. Get some binoculars
This time of year is perfect for bird watching. Why not have a go in a coffee plantation in Chalatenango during your stay in El Salvador?
9. Take an underwater camera
You will be able to capture the underwater beauty of Los Atolones. At this time of year – also avoiding the hurricane season – the water temperature in Belize is great for taking a plunge.
10. Trust the locals
Community tourism is the best way to soak up the customs of a place. I suggest getting in touch with the Pech people in Río Plátano (Honduras) .
By following these ten recommendations to travel to Central America in winter, your journey through the region is sure to be your most inspiring trip. Visit our website to discover multi-destination tours designed for long adventures.
Experiences:
–Archaeology and History
–Romantic Central America